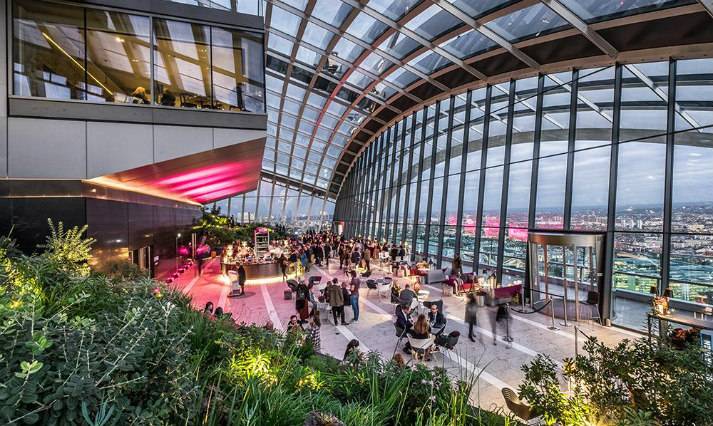 01 Jun

Your event in a luxurious garden overlooking London

Welcome to 20 Fenchurch Street, the famous 38-storey building home to the Sky Garden. Not just any urban escape: at 150 metres above the ground, this is London's highest green space. Who would have expected this luxurious urban Eden, at the very heart of the City? Offering a 360-degree panorama over the capital, the 45,000-square-foot space promises to be an unforgettable setting for any event, whether for a small group of VIPs looking for a meeting room with a wow effect or an incredible product launch catering for up to 600.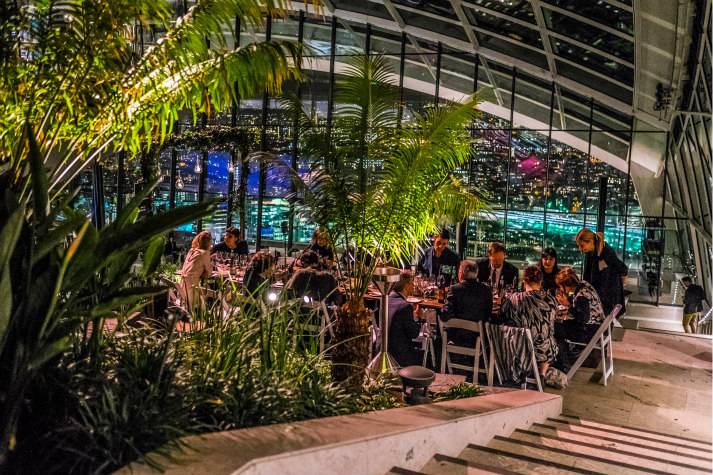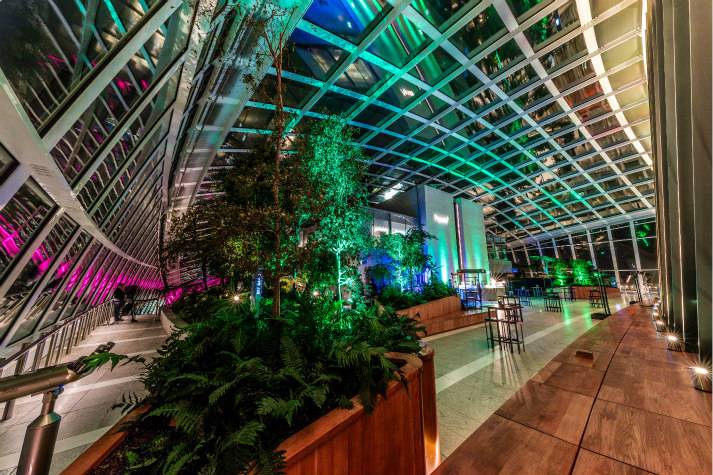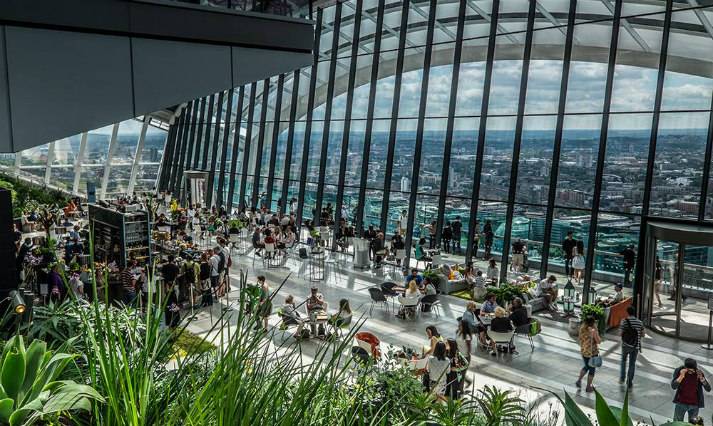 When entering the building, guests are guided to express lifts going straight to the garden, under its spectacular glass roof, at the very top of the tower. It proves impossible not to be drawn directly by the outside terrace. From there, the whole of London seems to belong to you: the Thames slaloming beautifully, Tower Bridge, Saint Paul, the Gherkin and the most iconic City buildings, Big Ben in the distance… and of course, stunning as ever, on the other side of the river: The Shard.
The Sky Garden boasts three storeys of landscaped gardens, with restaurants at the very heart of the space and 2 bars – one at the bottom (City Garden), the other at the very top (Sky Pod). The promenade follows the glass façade, going up two flights of stairs, alternating its tropical lush setting with incredible city views. It feels like a gentle walk along a hill, the path first lined with vibrant fern trees, African Lilies, Red Hot Pokers and Birds of Paradise then slowly taking a more Mediterranean vibe with fig trees, lavender and rosemary. Little nooks, hidden amidst the vegetation, offer sweet little spaces to sit down and chat. Now imagine the scene at night, beautifully lit, with waiters butterflying from one guest to another with champagne and canapés, maybe with a live band or a DJ adding to the atmosphere! The exclusive hire of the full Sky Garden can accommodate up to 600 persons for a standing reception or 450 should you prefer an elegant seated meal. Alternatively, the City Garden part proves ideal for cocktail evenings for up to 250 and the Sky Pod Bar can be turned into a private area for 10-50 VIPs.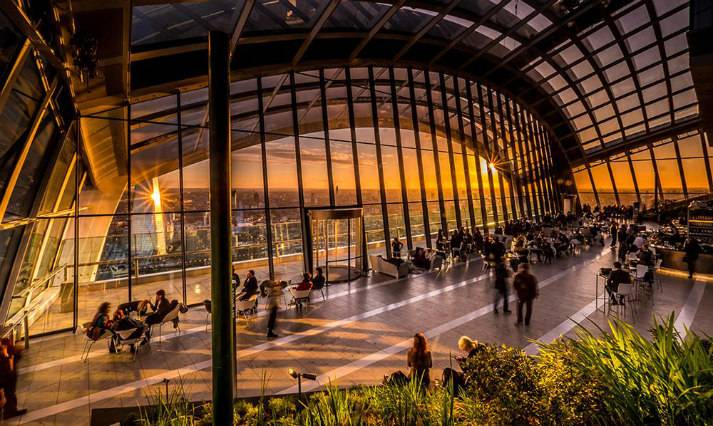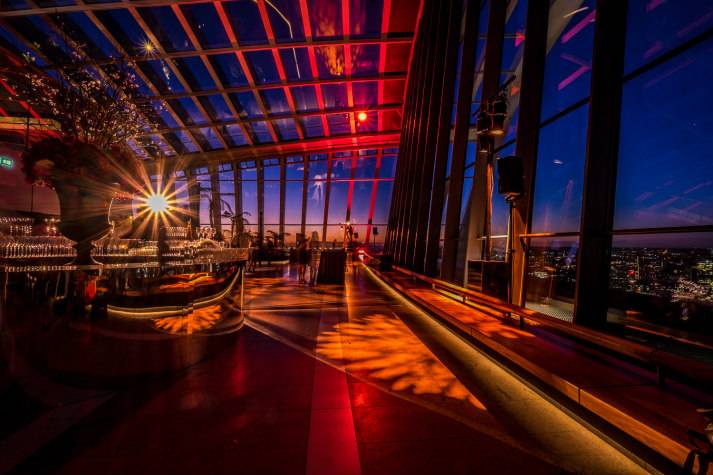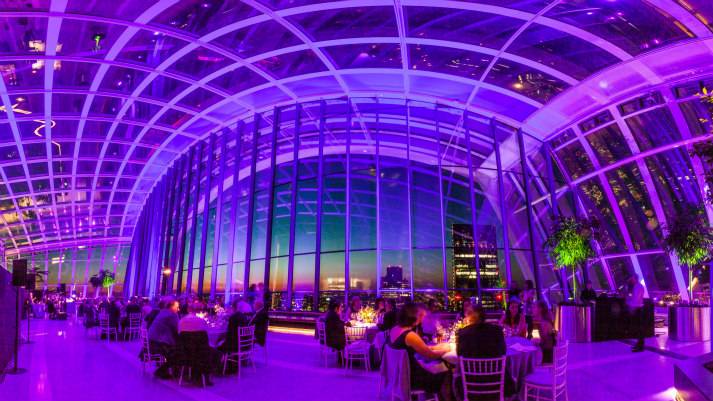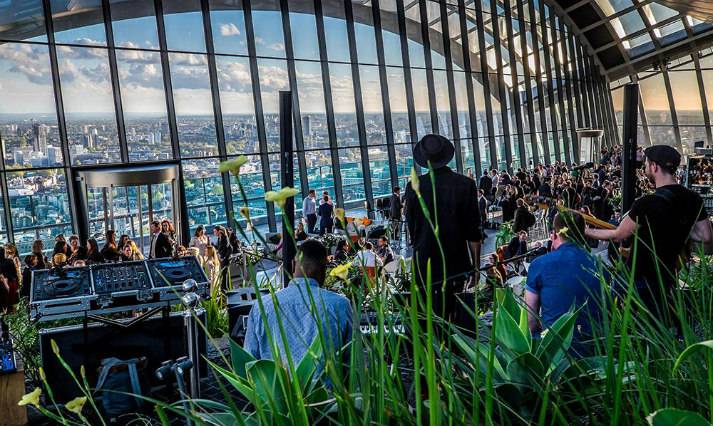 If you have a product launch for a more select group journalists and clients in mind or even were considering a bespoke business dinner, why not consider the two restaurants central to the Sky Garden? The Darwin Brasserie overlooks the Thames and delightful British inspired dishes, made with seasonal (some even home-grown!) ingredients. Their Sunday brunch combining the panorama with unlimited prosecco may be of inspiration. The space can welcome up 140 standing guest, 82 for a seated meal but also features a beautiful long table ideal for 20. Next level up is the Fenchurch Restaurant with its sumptuous interior, its refined menu, beautifully presented plates and impressive wine list. It can be hired for up to 100 standing, 45 seated and even hides an an exquisite private dining room for 16 guests, with views on the City, of course.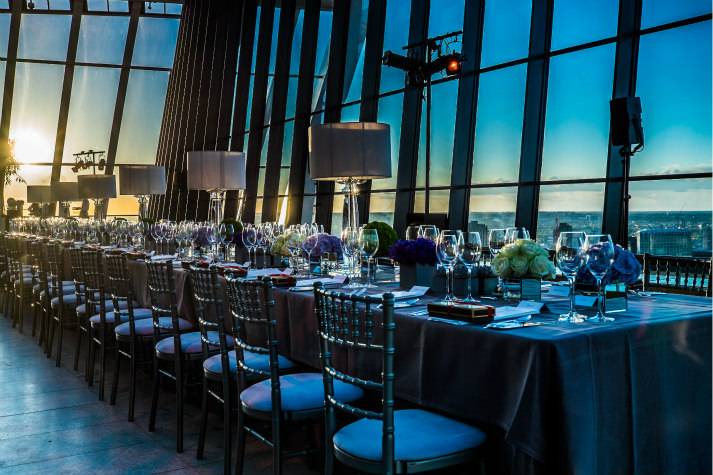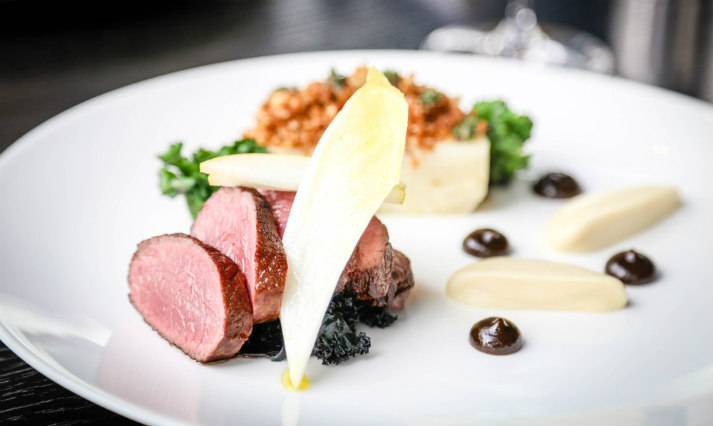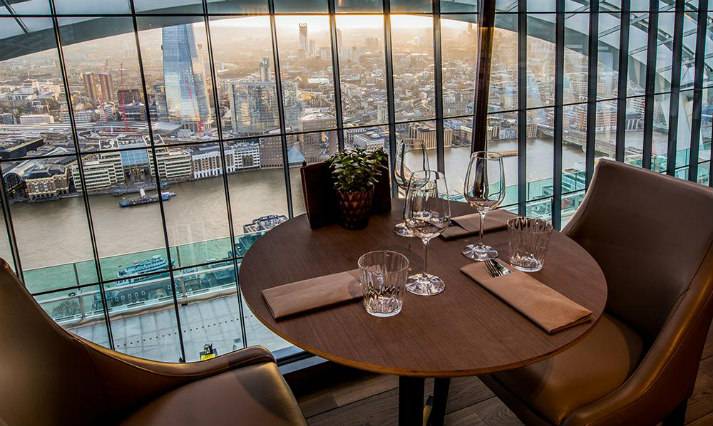 The Sky Garden, as you can guess, is a wonderfully versatile space. It proves perfect for charity galas and award ceremonies alike, brilliant for fashion shows or office parties. Its poetic side will also provide a memorable setting for fun events and smaller groups. Think yoga sessions at sunrise followed by a breakfast buffet, bespoke cocktails at sunset, concerts as London twinkles at your feet… Do contact us: London Incognito will take care of every single step for your bespoke event, aiming at making your dream vision come true.