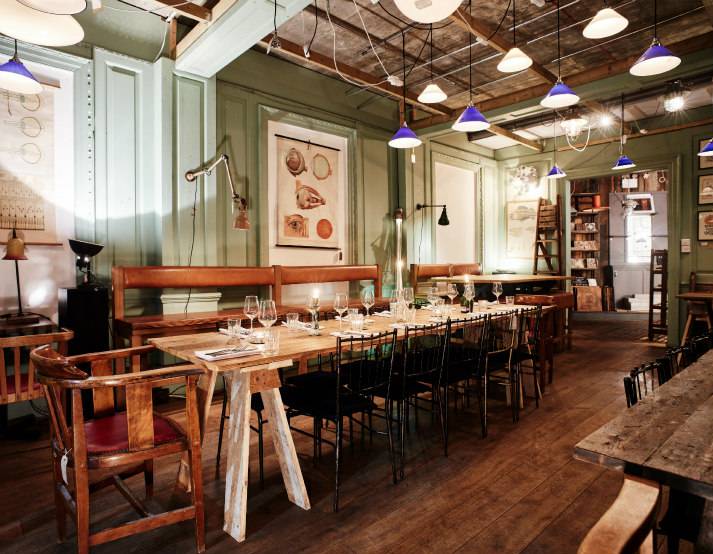 03 Apr

A cocktail reception in an exceptional antique shop

Have you ever wandered further than Tower Bridge? There are quite a few gems in the nearby streets. A Victorian brick-built railway bridge, hiding shops and cafés under its arches, for example, along Maltby and Ropewalk, only a 10 minutes' walk away. In the heart of it all is LASSCO, a paradise for lovers of vintage furniture and antiques. Room after room of incredible finds, with a mysterious feel and a unique atmosphere. No wonder it's been used for photoshoots but also products launches, private parties, corporate entertaining, supper clubs…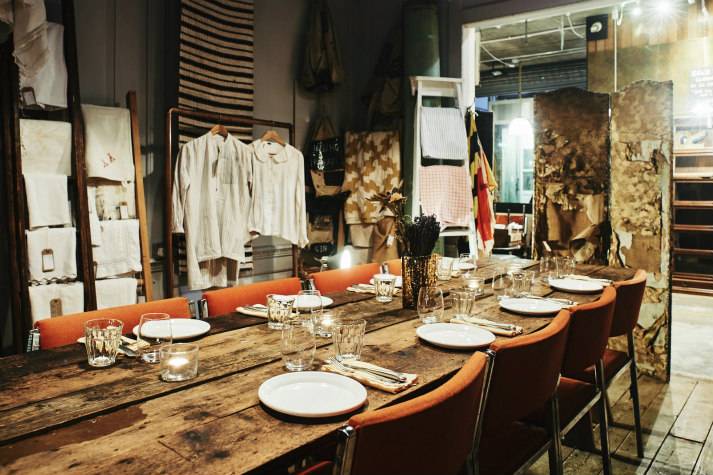 The story starts 40 years ago. Entire areas of the city were fully redeveloped at the time, and time was of the essence. Investors wanted old replaced with new and fast. LASSCO focused on 'Architectural Salvage': reclaiming wood, sculpted friezes, stunning tiles that were about to be thrown away. It then extended to protecting anything from antique furniture to handmade crockery, hence its unequalled collection of curiosities, each bearing histories of their own. It's since then been a favourite of boutique hotels and designers to create an exceptional décor, let alone a hospitality dream!
The company has a couple more locations: Brunswick House, the Three Pigeons country inn in Oxfordshire with Ropewalk being home to both the main warehouse. Don't imagine stopping by for a few minutes: the collection is so unique, so eclectic, some pieces incredibly refined, others offering a wonderful, rustic touch. There are maps, school desks, chairs from all eras, Victorian door pulls, marble and George III chimney pieces… Now picture LASSCO for a private event, lit with dimmed lighting, guests glass of sparkling wine in hand, exchanging memories triggered by the antiques around them. Add gentle music in the background or maybe a few musicians. Quite memorable, isn't it? Let alone instagramable, perfect to give your launch or celebration an extra buzz on social media.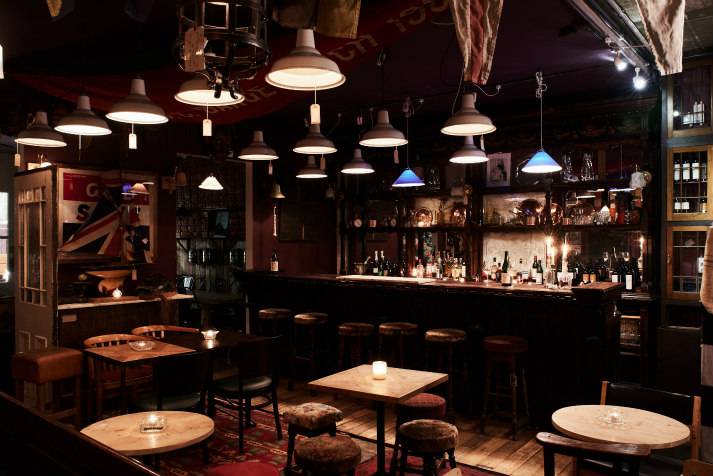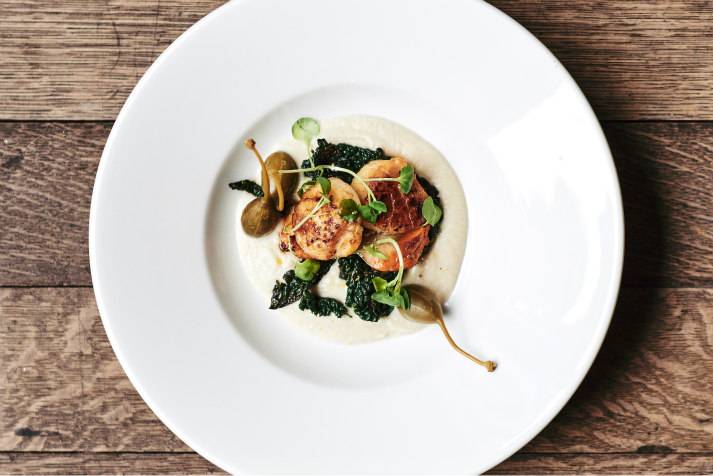 Maltby Street holds many secrets, looking rather sleepy during the week, only to come alive on Saturdays, when the market stalls fills the pavement. Little do you expect to find under the railway arches a butcher, a coffee roaster, a distillery, first class cheesemongers and bakeries (Neal's Yard and St John's to name a few), an urban honey company and more… LASSCO recently opened a bar and dining space within their little haven, meaning you can now you can have your corporate party within the chandelier lit Eisenhower Room. The wooden panels were removed from wartime US Naval HQ in Grosvenor Square, the very room where 'D Day' was planned (30 can sit easily for dinner, stretching to 70 for a drinks reception): what a symbol to conclude a team building experience, for example! Alternatively, you can enjoy the atmosphere of the more intimate Textile room (14 for dinner) or simply plan your cocktail reception in the teak-clad bar (40 for a drinks reception).
Chef James Knox Boothman designed a flavour-led menu, with bistro inspired recipes using seasonal ingredients and of course always a little twist. Like the surroundings, they bring an immediate wow factor, before revealing an irresistible complexity. Expect dishes such as Rye bay scallops, lemon steamed black cabbage, cauliflower blended with toasted almonds to create a thick broth and finished with white truffle; wild Sussex boar braised in PX sherry, pickled quince and Provençal sauce rouille; and a salted flourless chocolate cake, with olive oil ice cream.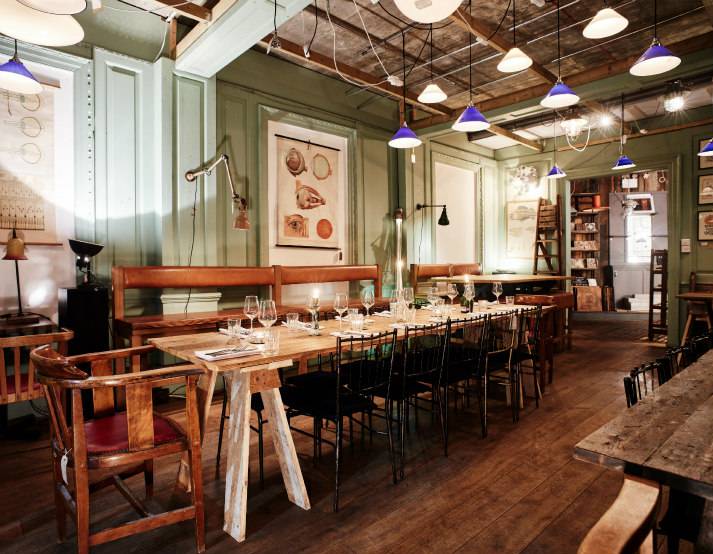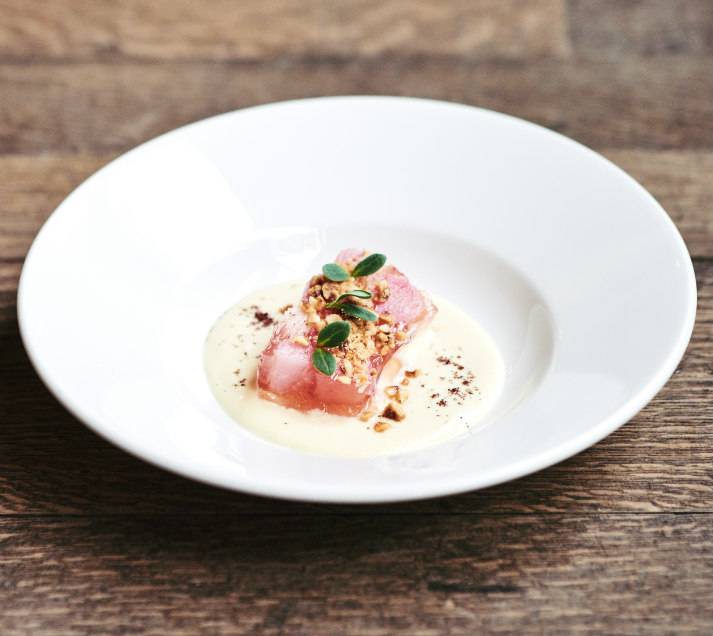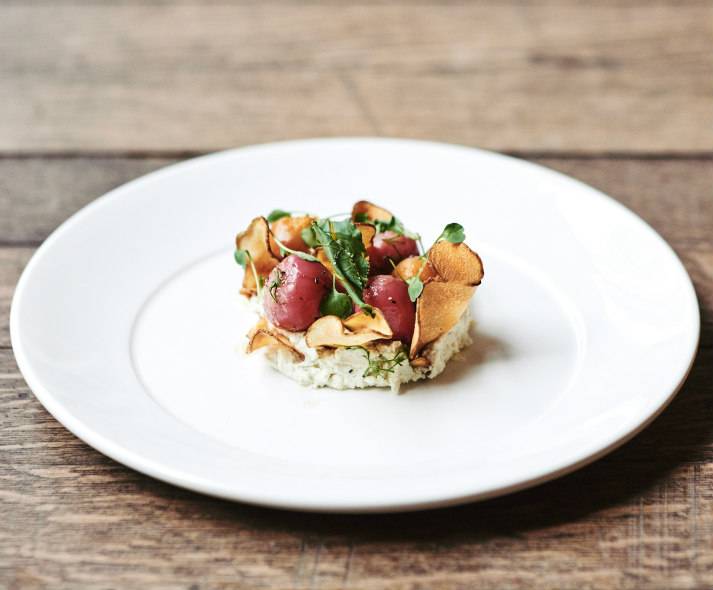 Cocktails too have a special place at LASSCO: Bar Manager Jerome Slesinski found inspiration in the area's history. The Salter, named after Alfred Salter a local politician and socialist from 20th Century, is a smoky mezcal, with a citrus from pomelo and a touch of spice from galangal. St Saviour's is delicately spiced sparkling cocktail, fortified with high quality poire William and named after St Saviour's Dock, the ancient landing point at Bermondsey foreshore.
LASSCO proves a place steeped in history indeed! Experiences can of course be tailored to your tastes, dreams and themes.
Do contact us: London Incognito will take care of every single step for your bespoke event, leaving you with only one task: enjoying the networking with your delighted guests.