13 Mar

Unforgettable dining in the clouds

This is an experience like no other; a 22-seat table suspended 100ft in the air, where you'll enjoy fantastic food and drink accompanied by truly unique views of the capital's skyline. So, whether you're after an epic setting for a date night or the chance to treat clients to an experience they'll never forget.

Different options are possible: Breakfasts (45mins); Prosecco & Cake (45mins); Lunch flights (1hr); Cocktails (45mins); and finally Dinners (1hr). Whichever flight you're on, you can expect an indulgent menu of food and/or drinks.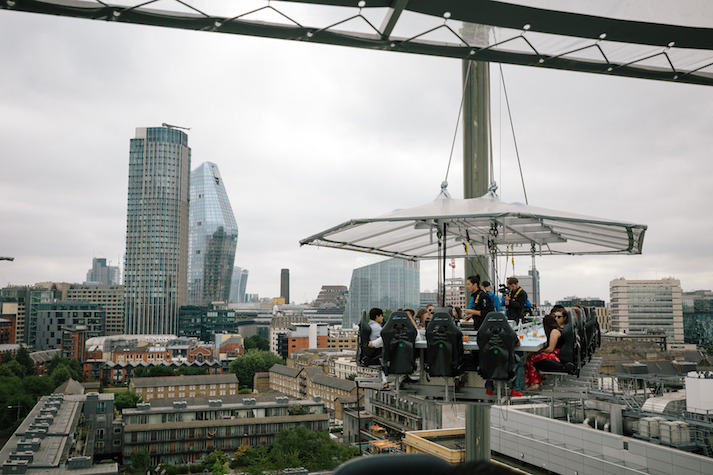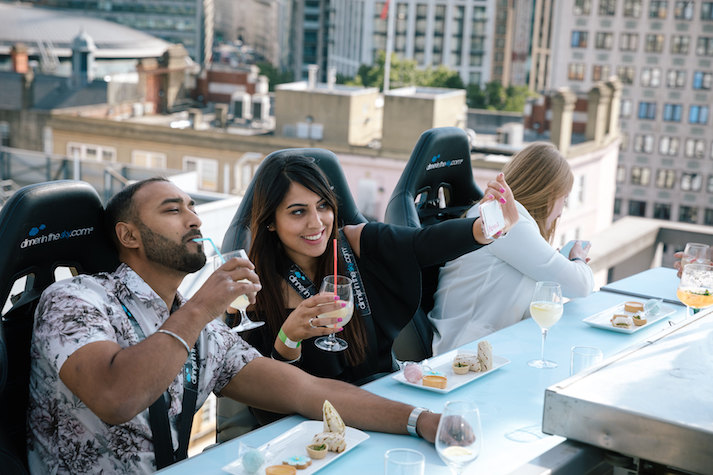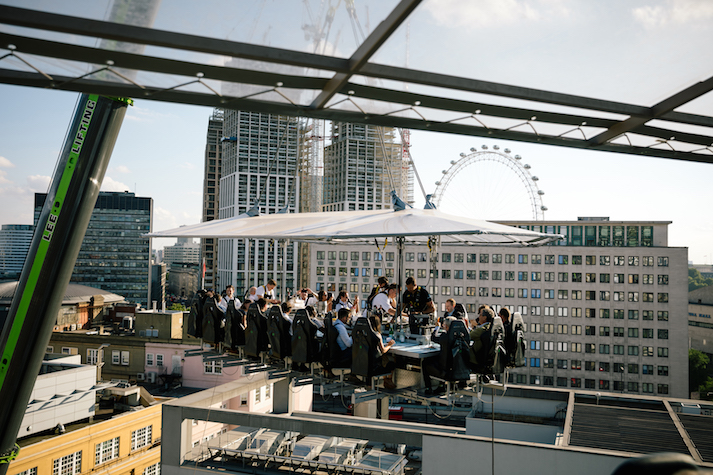 As soon as you arrive, we'll check you in for your flight and show you to our bar and lounge – it's the perfect place to relax and enjoy a drink until your table's ready to be seated.
When your flight's ready to go, our staff will help you into your seat and strap you in using the three harnesses. As soon as all guests are safely secured, a crane will raise the table to a height of 100ft – your setting for the duration of your flight.
Once your flight is finished, you'll be helped out of your seat and escorted back to the lounge, where you'll be able to buy drinks and relive your experience with both feet on the ground.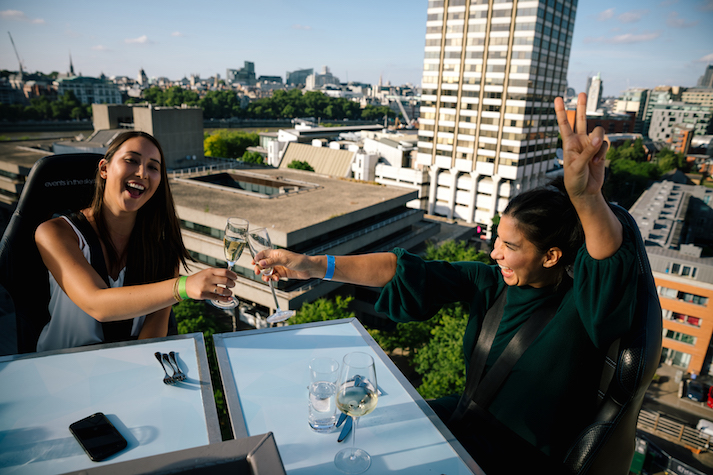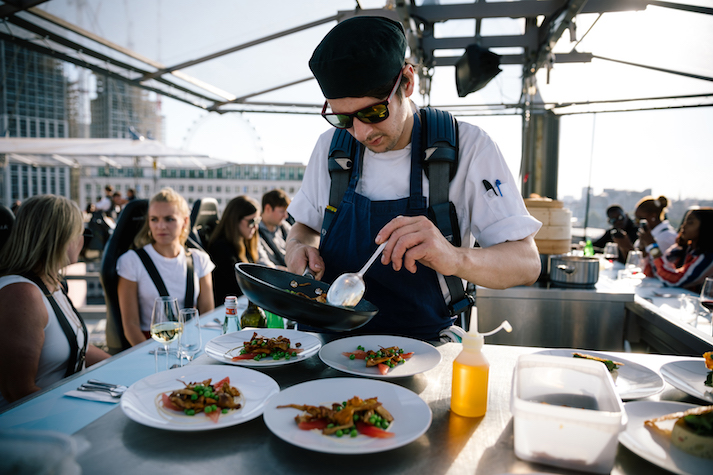 In the centre of the table is a pop-up kitchen with the option of creating a culinary experience with chefs preparing and serving the finest cuisine. Alternatively the space can be used for all sorts of brand activation. Recent examples include a Cinema in the Sky, guests playing a video game in the sky.