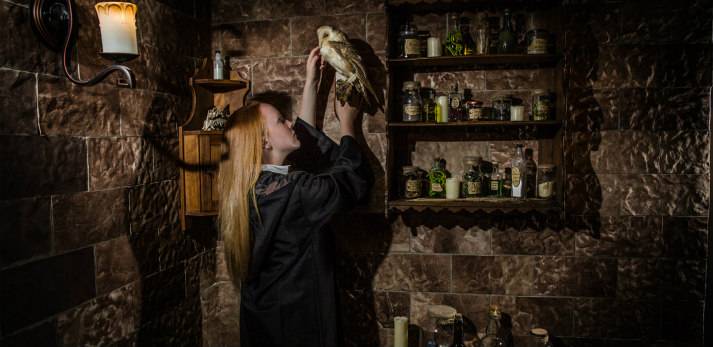 05 Mar

Harry Potter in London

Harry Potter's London

If J.K. Rowling's story has put a spell on you, it's time to pack your suitcase. In London, you can step in the movie sets used to bring the saga to life, find the perfect wand, try your hand at making a potion or two and join a few adventures that would make Harry Potter himself proud… Follow us, the magic awaits!
Platform 9¾ in King's Cross

Your heart is likely to beat a little faster here. Were you a young wizard, you would be dashing fearlessly through the brick wall in front of you to find the Hogwarts Express on the other side… Although there is no live track here (J.K. Rowling explained she had confused the layout of King's Cross with that of Euston station), a luggage trolley half embedded in the building proves the perfect picture opportunity. Forgot your uniform? The Harry Potter shop nearby has everything from Gryffindor sweaters to magic wands via embroidered patches and chocolate frogs…

A Harry Potter themed tour
Put your cloak of invisibility on: this enchanting tour will take you to the places that inspired J.K. Rowling when writing the series but also the many locations which appear in the movies. Amongst other adventures, you will get to stand on a bridge once blown up by Death Eaters, discover the real Dragon alley, walk through a passageway so narrow the film crew trying to shoot there found it impossible to fit their equipment, get a glimpse of "real" Gringotts Bank notes… Even the location of the Ministry of Magic will be revealed. London Incognito can arrange bespoke tours if you have special requests, a treasure hunt, for example.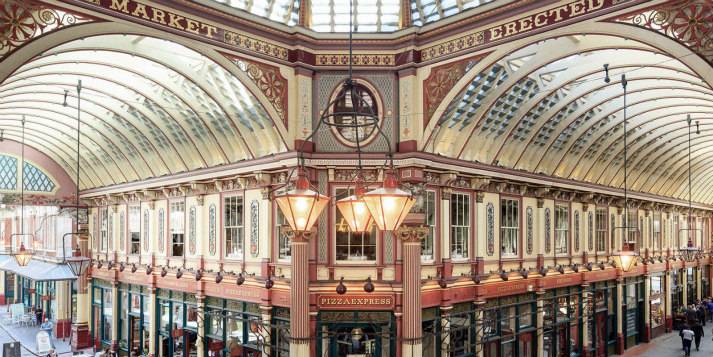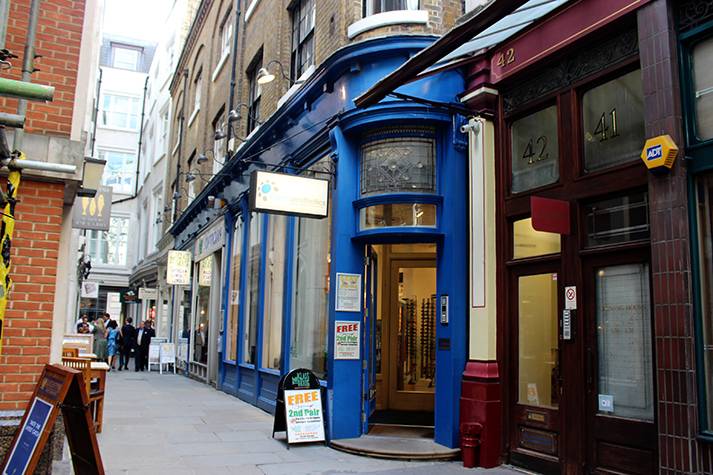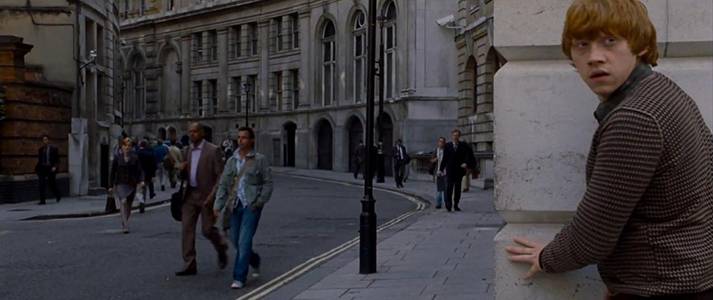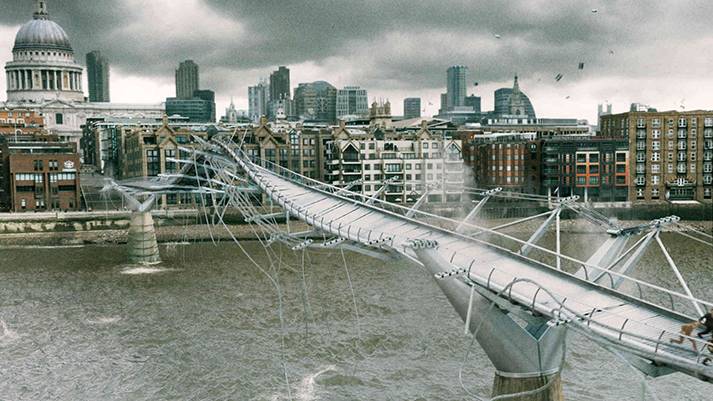 A trip to the Warner Bros Studio
This is where the magic happens: here spellbinding words were turned into extraordinary movies… This unique attraction immerses Harry Potter fans into breath taking film sets such as the Grand Hall, Platform 9¾ (complete with its steam train this time!) or the Forbidden Forest. Dragon Alley, recreated with an incredible precision, features the wizards' favourite boutiques: Flourish and Blotts, Mr Mulpepper's Apothecary, Ollivanders wand shop… There will be wand lessons along the way, mythical creatures being animated, a chance to sit on a broom, to glimpse into Dumbledore's office and more. Fancy some VIP time in the studios? London Incognito can organise a breakfast or drinks reception in this memorable setting.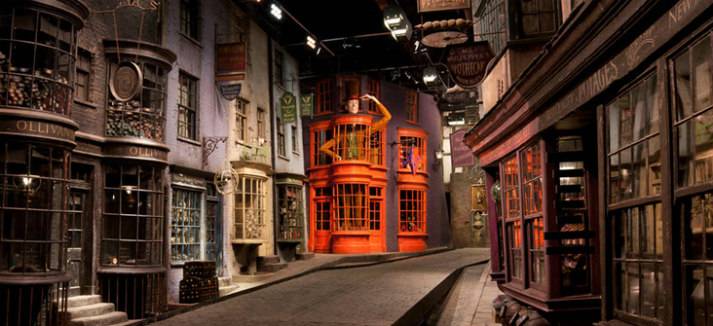 Harry Potter and the Cursed Child: the play
Set 19 years after the last Harry Potter book, the story follows Harry Potter, now working at the Ministry of Magic, and his younger son Albus Severus, about to attend Hogwarts. It has been described as heart-warming, moving, awe-inspiring… The play, which received its world premiere last summer only, is already the most awarded West End production in the history of the Olivier Awards. An absolute must see.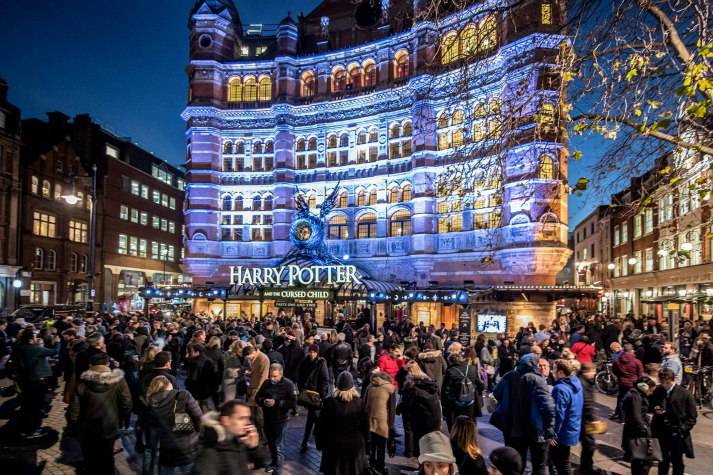 The witchcraft and wizardry escape game
Grab a cape and join the adventure. You have 60 minutes to learn wizardry skills, solve challenging enigmas and unlock the room. The décor is wonderfully eerie, with paintings that seem to follow your every move, ingredients to make potions, hidden clues… The perfect team building exercise if you have a Ron Weasley and a Hermione among your friends!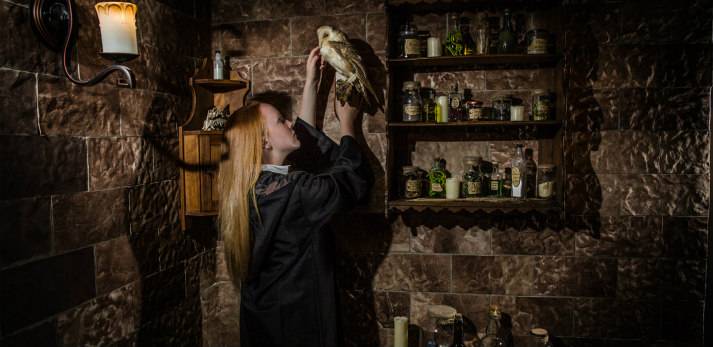 Brew potions and serve them in a martini glass
Presented as a magical pub, The Cauldron is, without doubt, the coolest immersive experience in town. The vaulted room with its exposed stone walls really feels like a place where secrets are exchanged. Here, your magic wand can open drawers, dim lights, light fires and even pour pints from the most incredible tree… Choose from a mouth-watering list of elixirs such as Liquid Luck or Veritas, step into a Narnia like wardrobe to pick up ingredients and follow the recipe. Some potions will change colour, smoke or even catch fire: mixology is the 21st century equivalent of magic.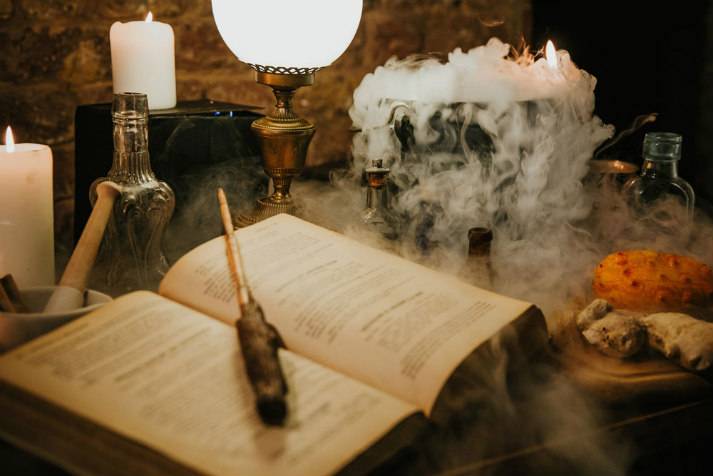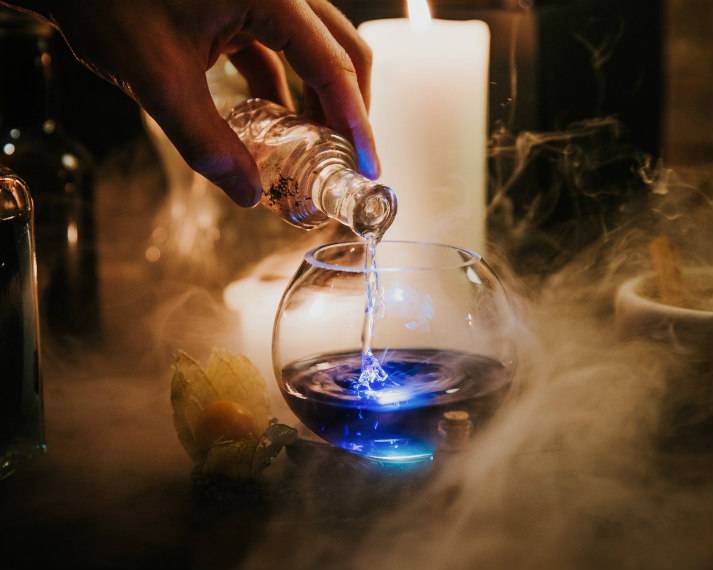 Enjoy a gala dinner in a Hogwarts worthy setting
Although we cannot conjure up the real Hogwarts, London Incognito can organise a dream dinner in a Grade II London college or Oxford university and recreate the elegant atmosphere of the Great Hall. Lookalikes of the Harry Potter characters and owl handlers can also join the event and a photobooth with props provided. Leave your broom at the hotel, we will arrange everything from start to finish, transport included!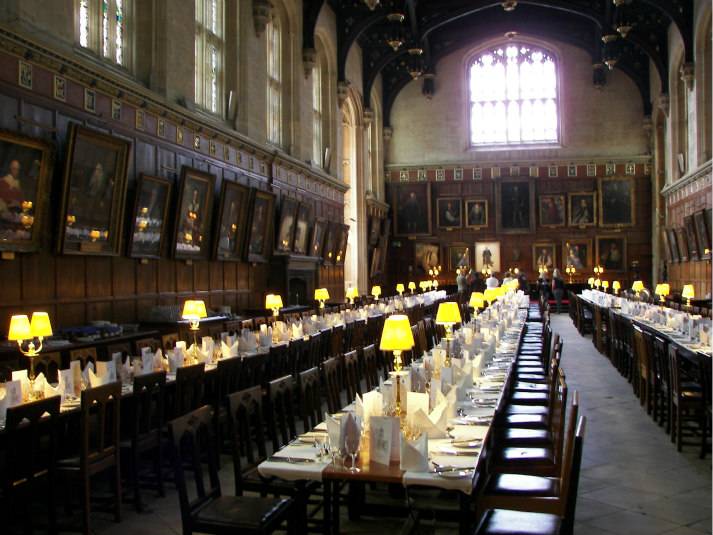 Sleep in a Wizard Chamber
For the happy few only. The Georgian House hotel, a 19th century property near Victoria, has recreated the atmosphere of a Hogwarts chamber to perfection… Guests, passing a portrait-lined passageway bathed in candle light, will find its entrance concealed behind a bookcase door. It has it all: stained glass windows, a wood burner, cauldron in the fireplace, potions bottles and spell books. An exquisite four-poster beds hung with velvet curtains completes the luxurious gothic setting. We guaranteed any memory of the Muggle world will fade away in no time.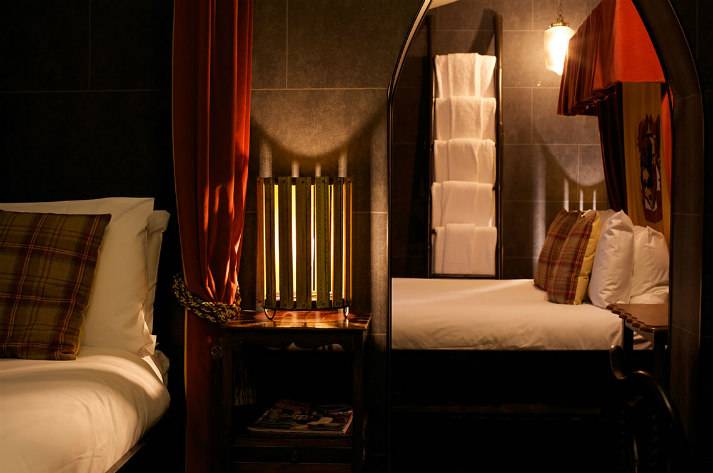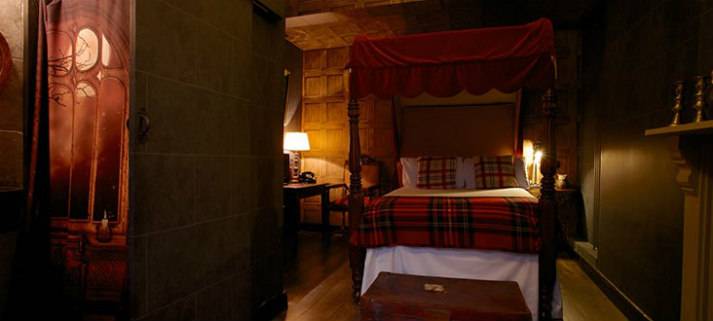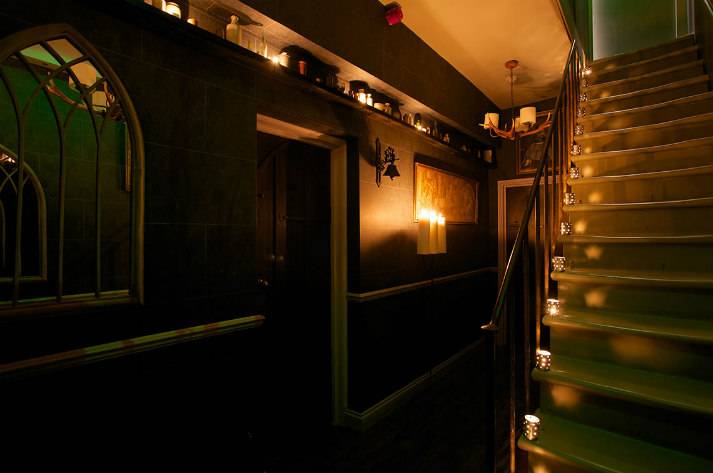 Drink a Buttlebeer before jumping on the Eurostar
Make the most of St Pancras' superb Victorian Gothic Architecture and step into the Booking Office bar and restaurant, which used to be the station's original ticket hall. The art deco inspired bar, with its marble counter and elegant free-standing shelves stands out beautifully in this cathedral like atmosphere, complete with sculpted wooden panels and terracotta arches. Witches and wizards can choose from a selection of elixirs and potions (featuring both cocktails and mocktails). We strongly recommend the Butterscotch Brew, a velvety rum concoction with butterscotch and salted caramel served in a traditional tankard.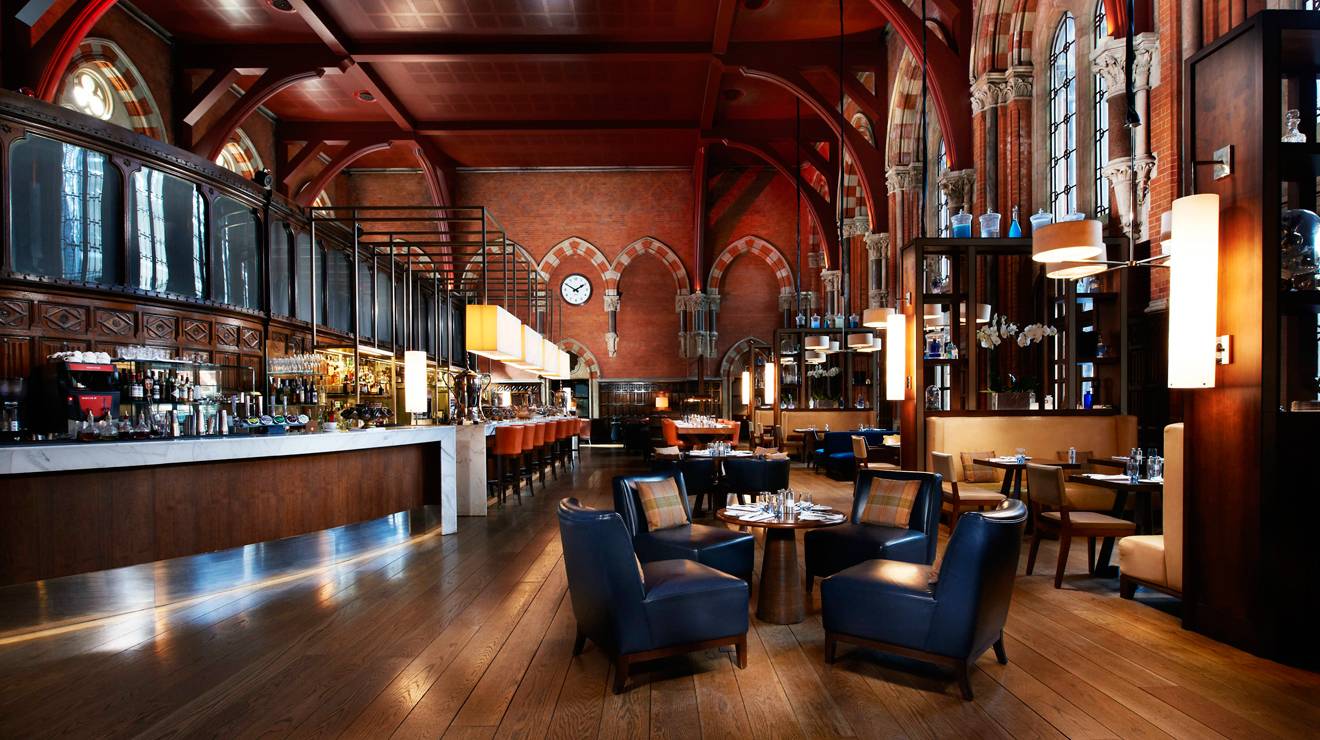 Looking to organise a full trip for clients or a bewitching event? No need for a Marauder's map: London Incognito can design a bespoke itinerary. We have a few spells of our own to take all the stress away…
Note that this is an example amongst many others and London Incognito can organise a bespoke common theme trip that will perfectly fit your brief.