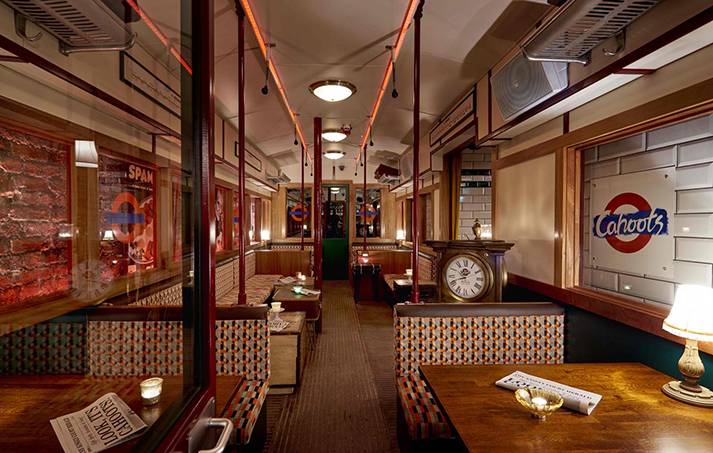 16 Jan

Happy new year 2017…

London Incognito would like to thank you for your confidence and wishes you a very Happy New Year 2017

"When a man is tired of London, he is tired of life".  Samuel Johnson

Here are a few novelties of 2017:

A Secret cocktail bar in a vintage tube to impress your delegates during a cocktail reception…

In the heart of Soho, come and discover one of the most secret and original bars in London.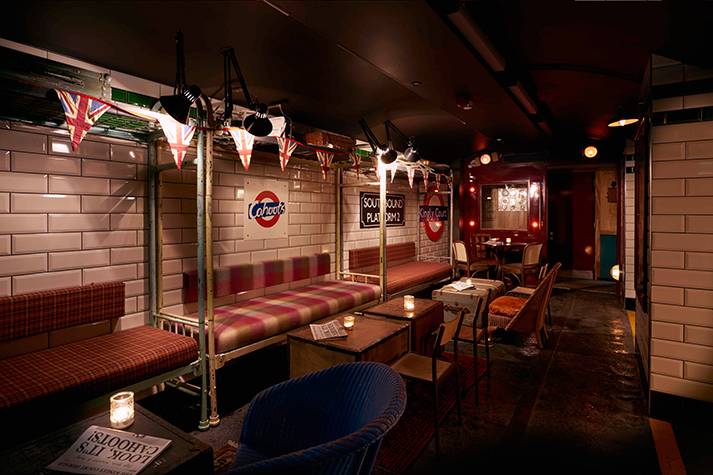 Former refuge of air raids during World War II, this cocktail bar now looks like a vintage subway station.
Upon your arrival, you will use the wooden stairs to access the basement bar / subway station where a controller will be in charge of composting your ticket.
You will then be immersed in the ambience of clandestine atmosphere in the 40's where the prohibition was still vigorous. Every detail will leave you speechless: unusual lighting, vintage lamps, sandbags left over from the Blitz, old maps of the London Underground, clocks and advertising or propaganda posters of the Second World War.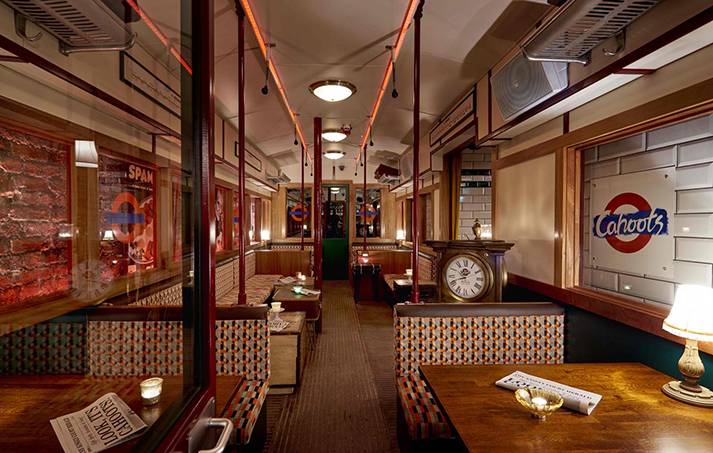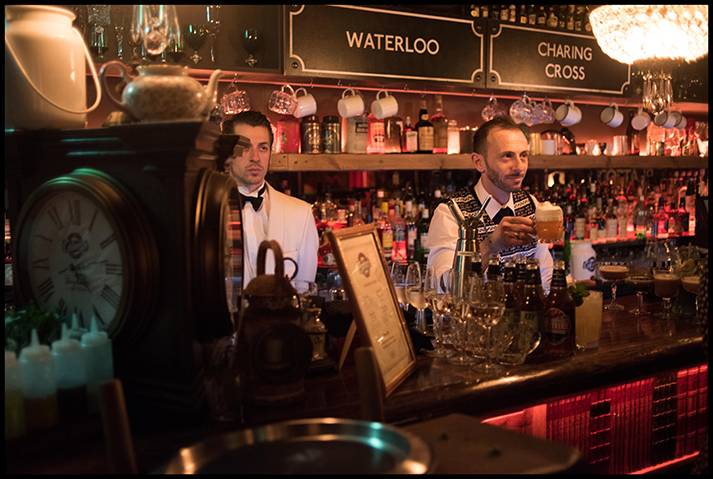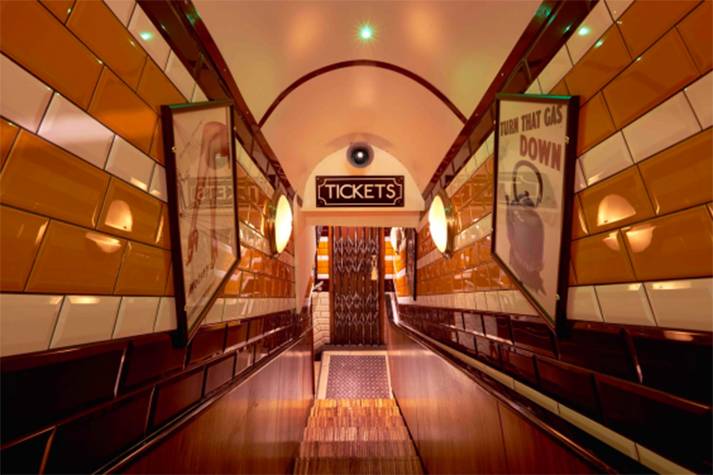 You will be able to choose from the 8-page menu, one of the best cocktail from London served by the bartender in vintage outfit. You will enjoy the Jazzy and Swing music of the 40s played weekly by a live band.
The Cahoots welcomes groups of up to 40 pax and 150 pax in full hire.
The first Gin Hotel in London 
Overlooking the famous Portobello Road, you will discover The Distellery Hotel, a new conceptual hotel original and unusual, entirely dedicated to the Gin.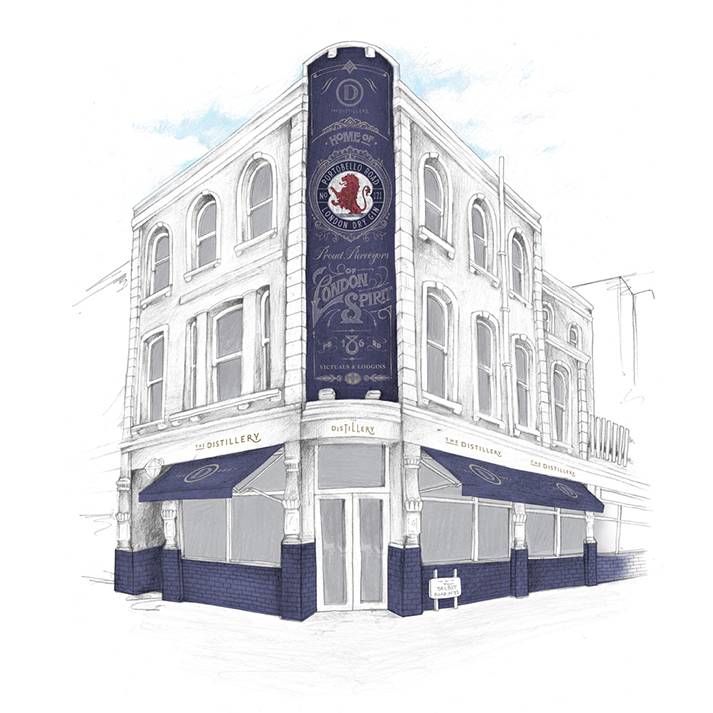 The hotel is located in the heart of the Notting Hill area and is divided into four floors: a bar with a menu of more than 100 gins from all over the world, a restaurant called "GinTonica", a private room for 20 pax and three beautiful double rooms with stunning views over Portobello Road.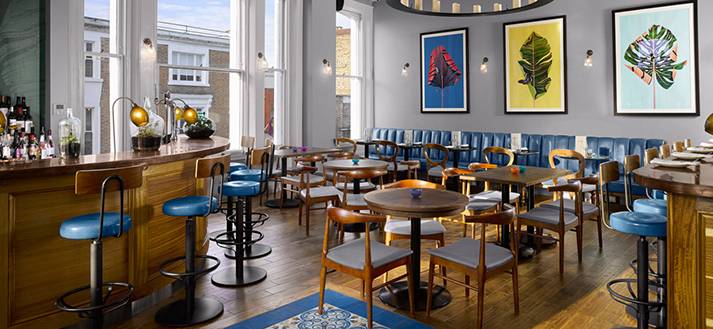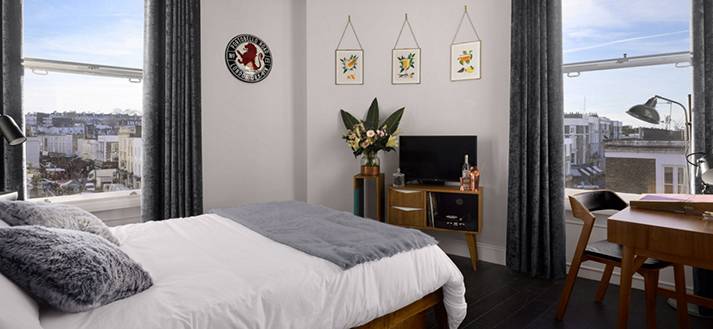 Your group will also be able to discover the distillation process and its secrets, while enjoying a tasting during an introduction to mixology.
The Distillery Hotel is entirely designed to offer to your group a different experience of gin drink on every floor.
Discovering London by Kayak
From Little Venice to Big Ben, passing by Tower Bridge or Victoria Park, London Incognito offers you to discover London in an original and sportive way. On board with a kayak, paddle or canoe, your group will travel for a minimum of 2 hours by day or night through the many London's canals and the Thames majesty for the most adventurous .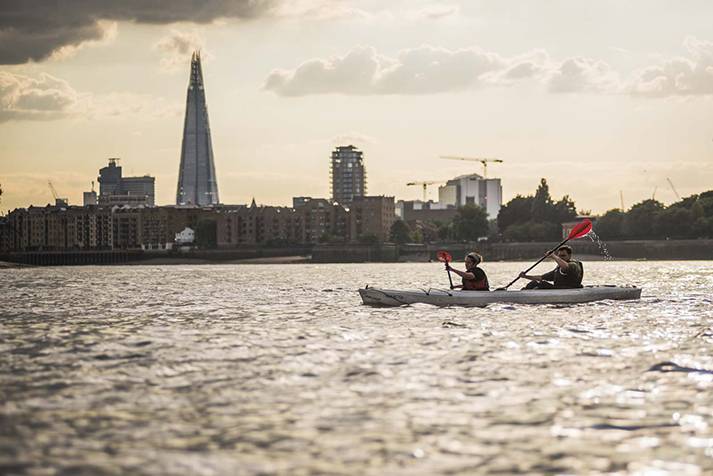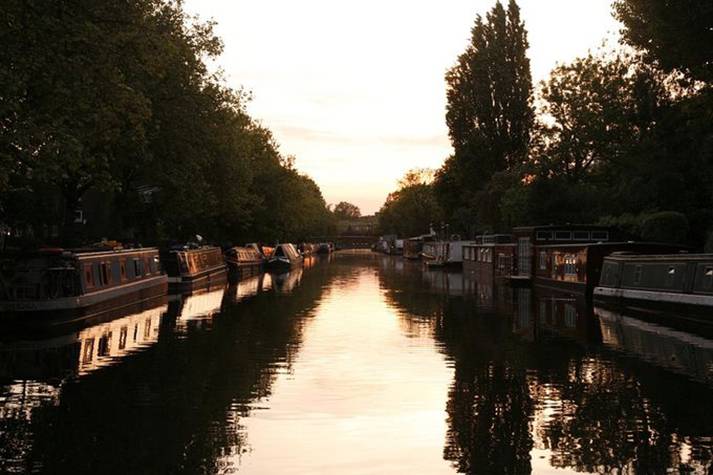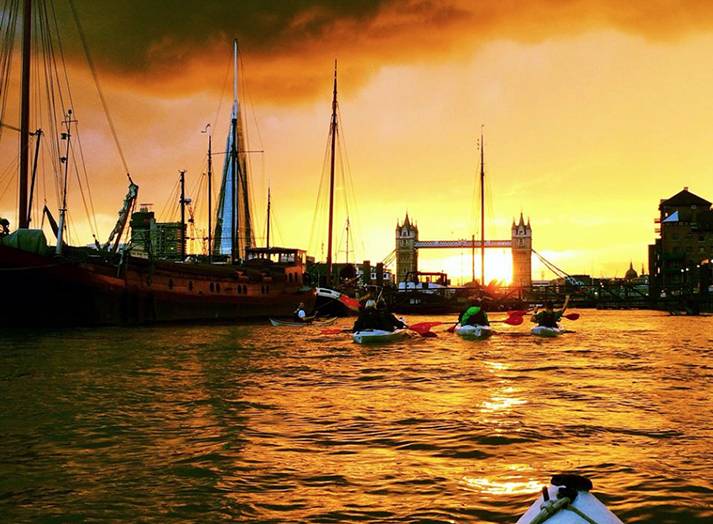 This Team Building is available for groups from 6 people up to 18 people.
Get your team away from the office and enjoy a completely unique experience without having to travel miles out of London.
Psss: a little birdie told us you will soon be able to discover the Timeout Market in the heart of Spitafields market located in Shoreditch. Opened in 2014 in Lisbon, this market as his sister, will offer fresh products and qualities behind many restaurants-counters.