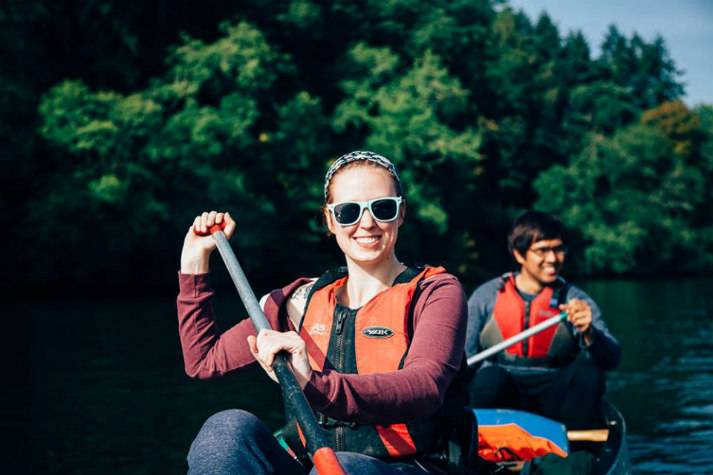 12 Apr

Experience Wild London

Enjoy Secret Adventures in London

Adventure is around the corner. Even in a futuristic city where glass towers seem to grow taller every day. London Incognito can organise unexpected experiences to see the capital from a new angle:  kayaking and canoeing (by day or by night), crossing a secret tunnel, sitting around a campfire… Trust us to bring the magic to life! Perfect for small groups, these outdoor activities prove a wonderful ice breaker and will easily bring teams closer. To get the best of two worlds – a sense of freedom and a little luxury – London Incognito can combine the experience with transport from and to your workplace or hotel and arrange for a nature themed dinner reservation, making it a truly inspiring day.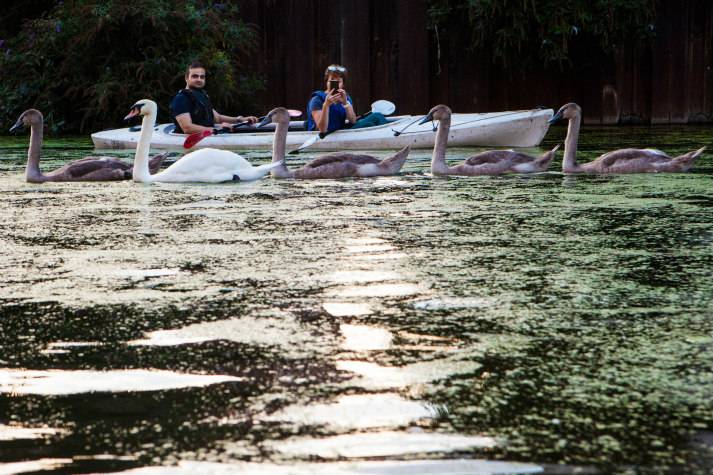 Kayaking on London's oldest canal
You may have walked along the narrowboats before but seeing it from the water really is magical. No experience needed! Being on a canal means no current nor tide and the double kayaks are incredibly stable and comfortable. Think of it as the perfect team building exercise: one navigates the directions, the other takes care of the man power. You will of course be given instructions at the beginning, as well as a little time to get used to your equipment. Follows a lovely two hours admiring floating gardens, industrial warehouse of another era, street art murals, saluting swans. An urban kayak-therapy, in other words… The journey concludes with passing a lock, with the kayaks keeping close together as the level of water adjusts around you either going up a few metres or down. A few minutes more paddling and you will arrive at a restaurant/microbrewery, set in a former factory.
The décor found inspiration in vintage items: ladders and ratchet straps have been turned into benches, old bed springs into light fittings… Foodies will then delight in hand-rolled pizzas offering fascinated flavours (sage and truffle, middle eastern lamb, kashmari dahl and more) to be matched to a home brewed beer or cider. The experience can be combined with a tour of the brewery.
Should you prefer a private space, a nearby canal boat can seat up to 40 guests (55 standing) and a cruise can be organised while you indulge a well-deserved drink and sharing platters. Sit down on the comfy booth seats, enjoy the beautifully lit cocktail bar and relax!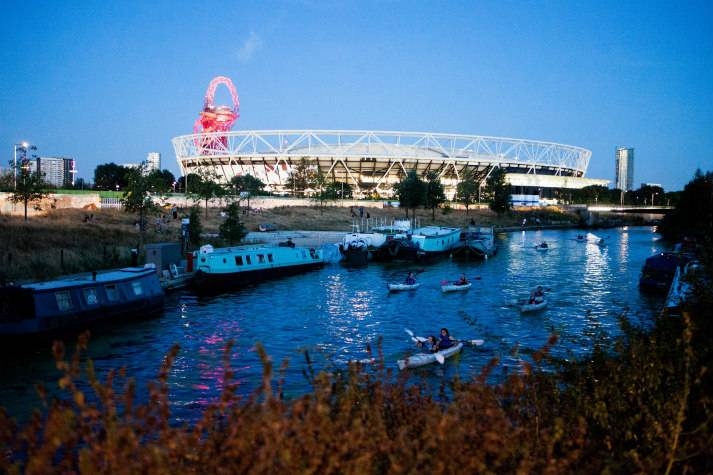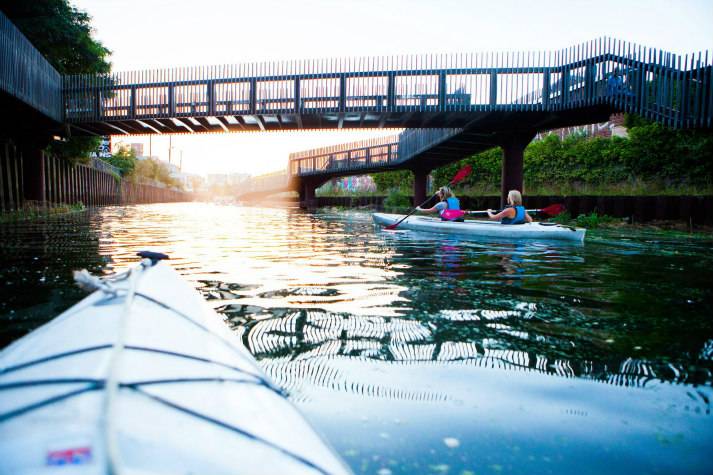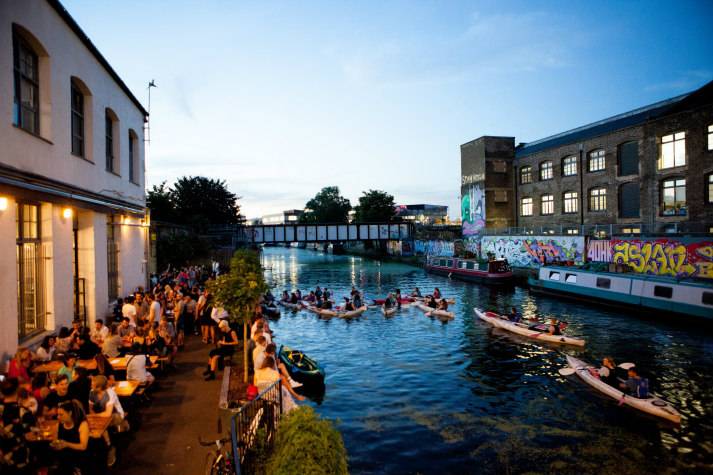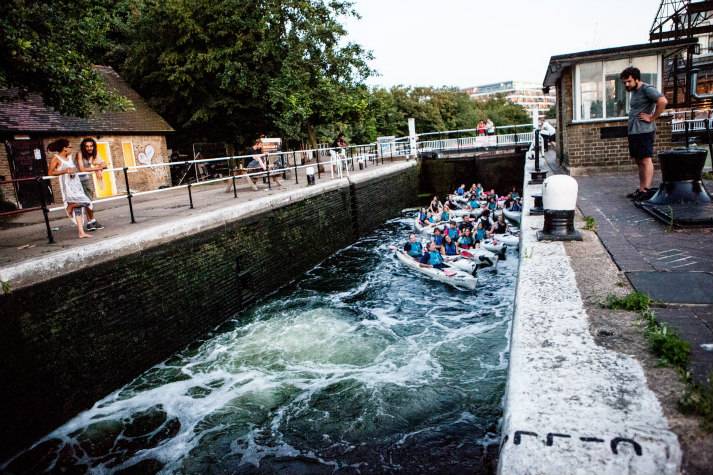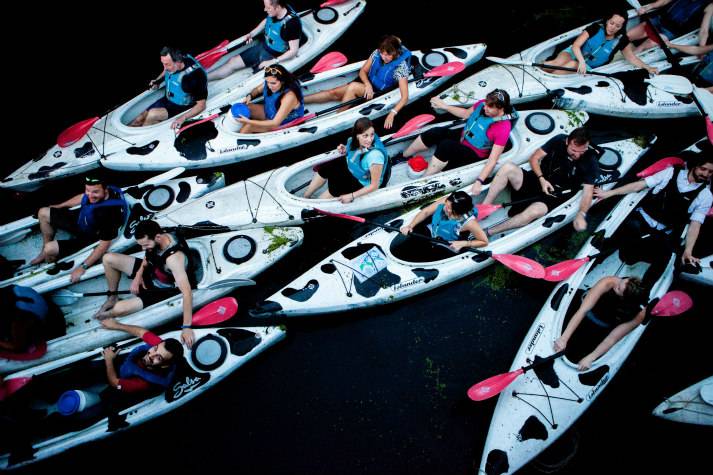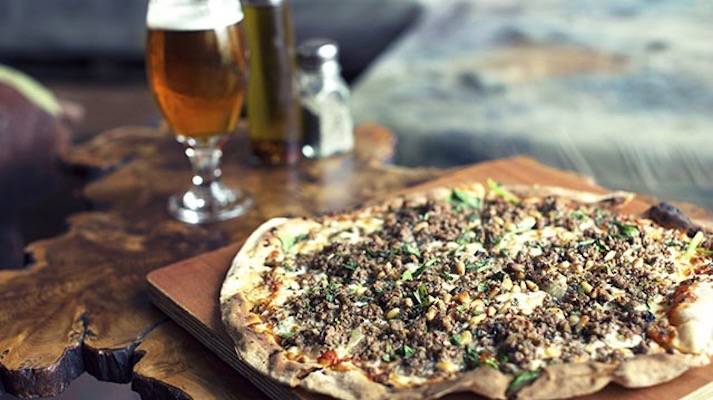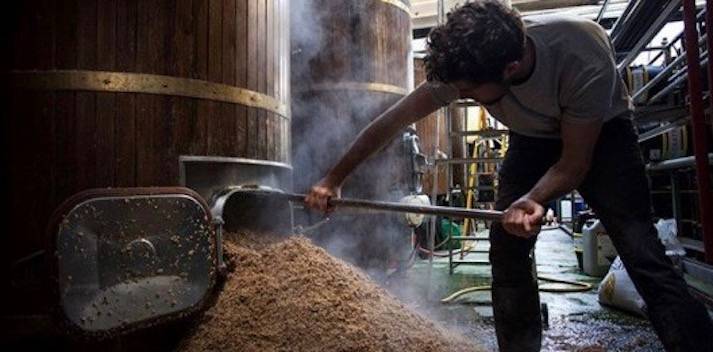 Canoeing in Richmond
A different way to experience the Thames – forget all the cruises you may have taken, the river is now all yours… The Canadian open top canoes can sit up to three guests, perfect for cheerful chats along the way. They are, as the kayaks, very easy to manoeuvre and you will receive tips from an experienced instructor. This idyllic immersion in nature is rather poetic, with beautiful countryside all around, wild flowers on the banks, herons too. This is the route Henry VIII would have taken, going back to Hampton Court from London. You will pass Eel Pie island, now home to both artists' studios and a nature reserve, as well as several islets: your guide will share anecdotes about the origin of their names and history. A little further is the Teddington Lock and a lovely countryside pub where you will stop for lunch. It has it all: hearty food, a lovely view on the river, a terrace for sunny days and a chimney fire for chillier ones. The meal can be served in the private function room or a BBQ organised in the garden area on request. Once rested, you will gently paddle downstream back to the meadow you started at. The Petersham Nursery, known for its enchanting décor will prove perfect to conclude the afternoon. London Incognito can ask for a bespoke afternoon tea to be served in the restaurant, set in a greenhouse filled antique furniture and plants. A real dream.
This adventure is also possible by SUP.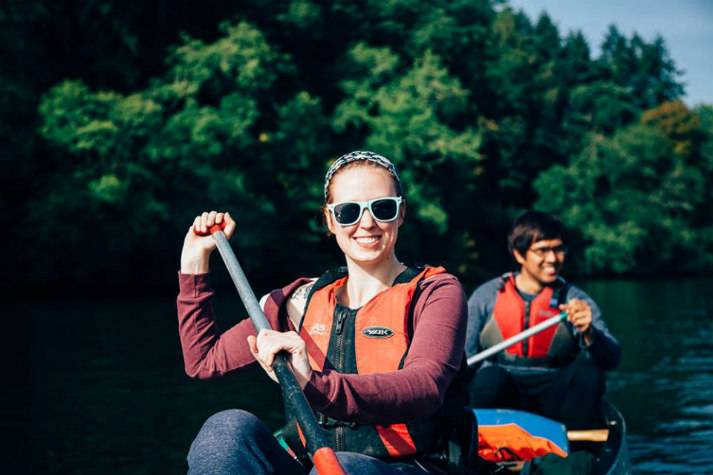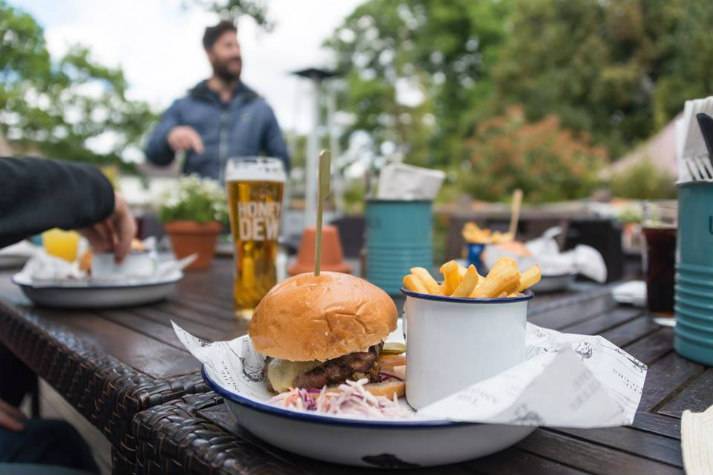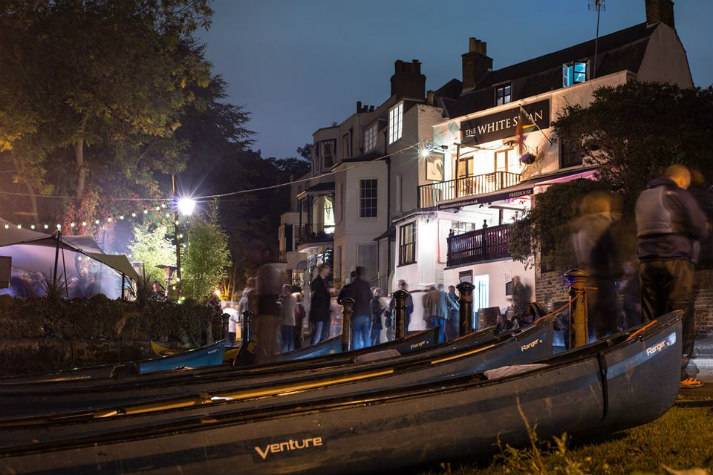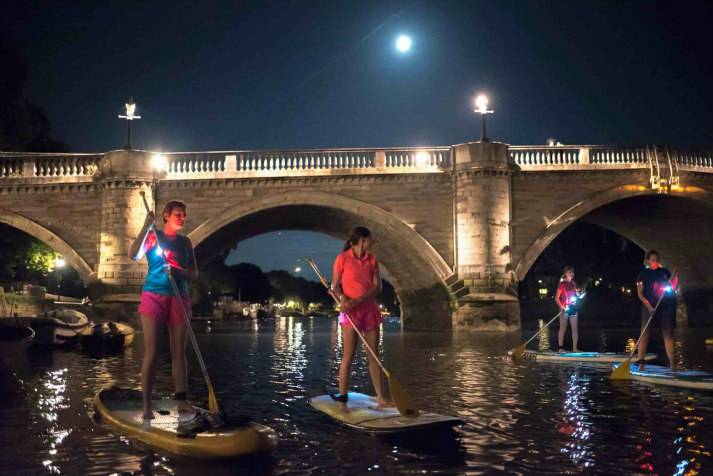 A boat trip through the Islington tunnel
A relaxing adventure, yet a memorable one. This sunset boat ride is a fantastic way to relax after a busy day, the end of afternoon light adding to the atmosphere… Guests are invited to join in King's Cross, an area getting quite a trendy reputation for its many cafés, cocktail bars, sculptures and shops. Yet, a few minutes along the water, you will feel far away from the centre of London. The sound of traffic fades away, the pace of life has slowed down, the graffiti on the brick walls share the space with ivy. You're on your way to the Islington tunnel, a piece of history in itself. Built in 1820 on the Regent's Canal, it reaches almost three quarters of a mile in length! At the time, sailors had to "leg" their way through: push with their legs on the walls to help the barge go forward. Quite a challenge as you they would have been in almost complete darkness! Your experience will be gentler: a picnic can be arranged on board, with sharing platters to be shared among the guests. A perfect conclusion could be sipping a glass of sparkling wine as the first stars twinkle in the sky….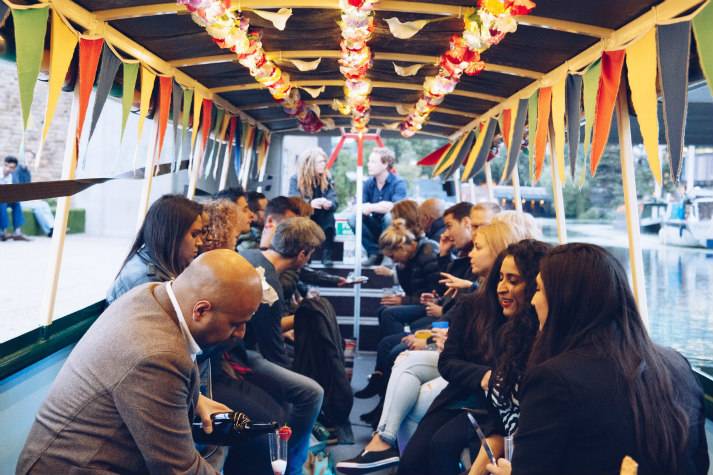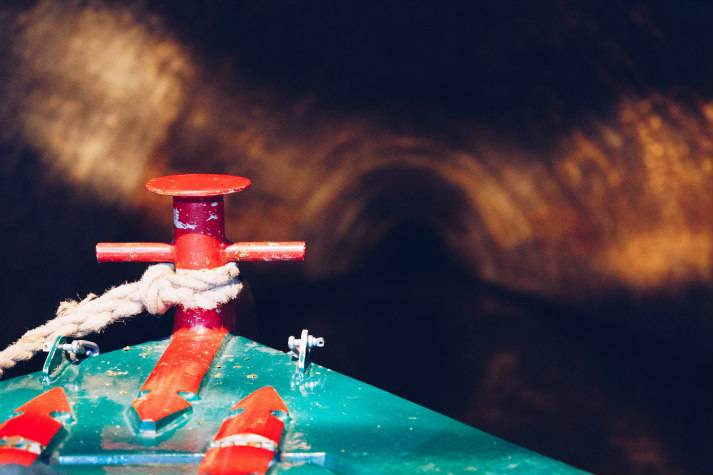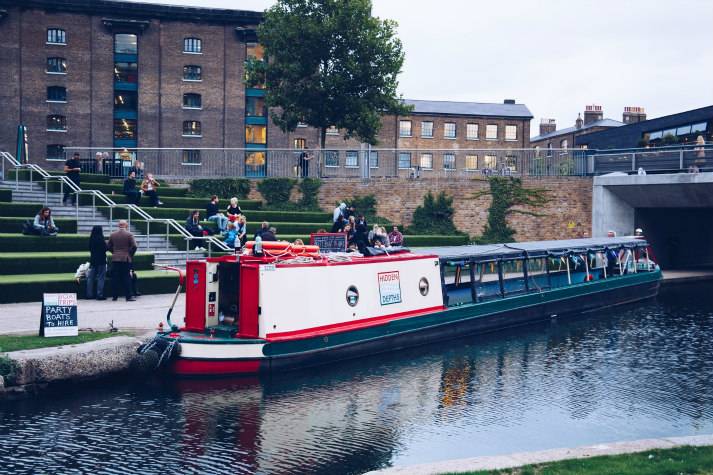 A cosy campfire, marshmallows and rum
A touch of wilderness in Central London. There are a couple secret gardens simply perfect for this… Imagine an evening suspended in time, rediscovering the joys of wild baking: cooking on the embers, listening to a pot simmer or simply toasting marshmallows on sticks! Hot rum, served after dinner, will warm hands and hearts alike and can be accompanied by live music and songs or adventure storytelling. Funny how guitar playing, by a campfire, can move you so very deeply… We guarantee cheeks will get pinker in happiness, eyes sparkle, creativity be renewed. We like to think this is how the best friendships are forged: nothing brings people together like sharing camping and childhood memories while watching flames turn ember and gold in turn!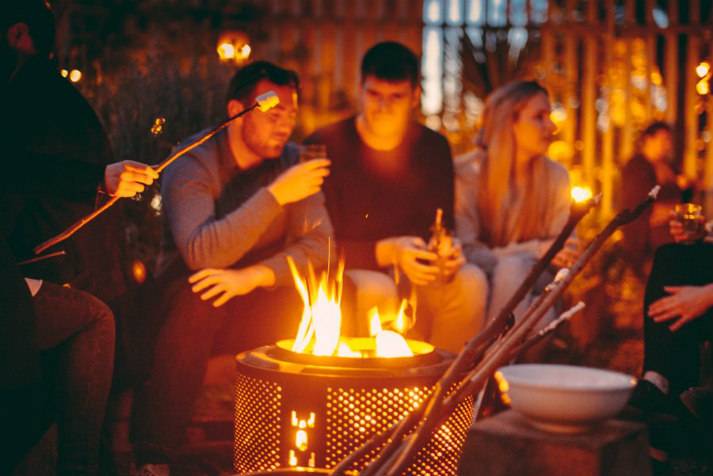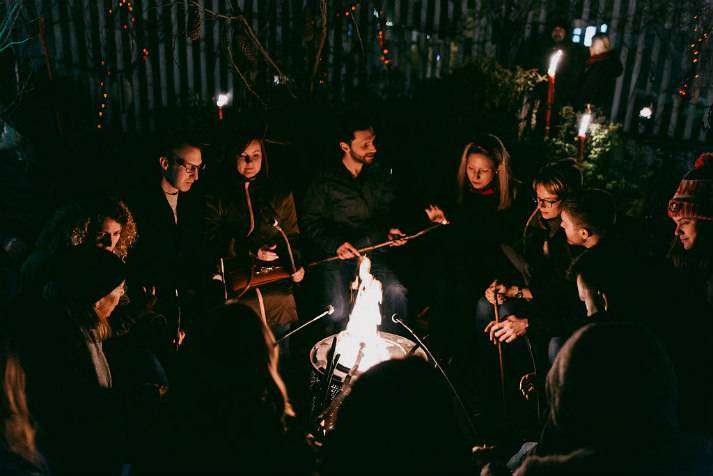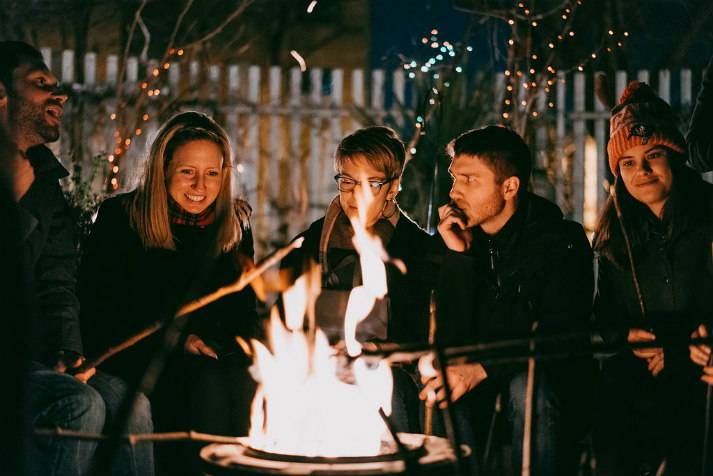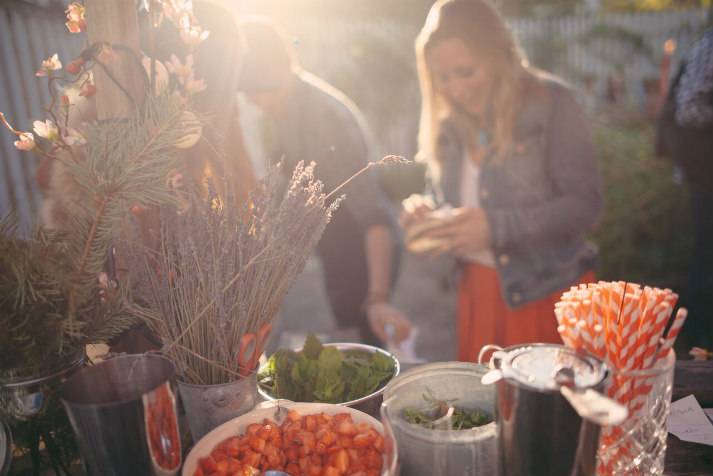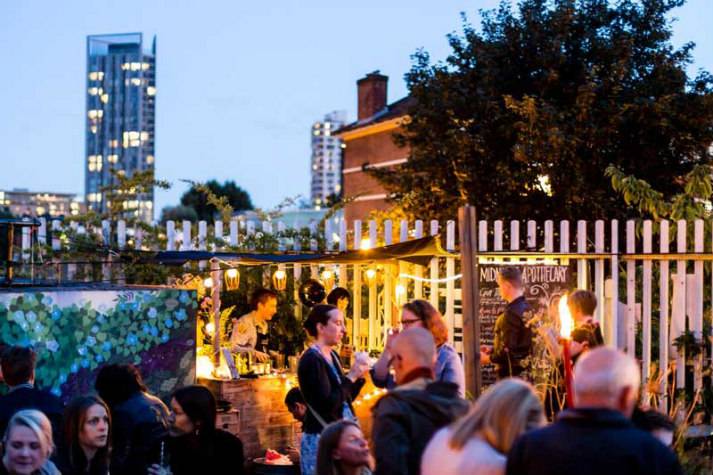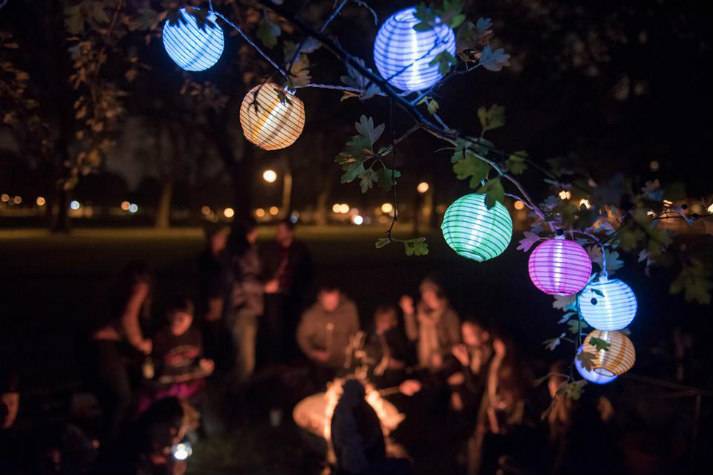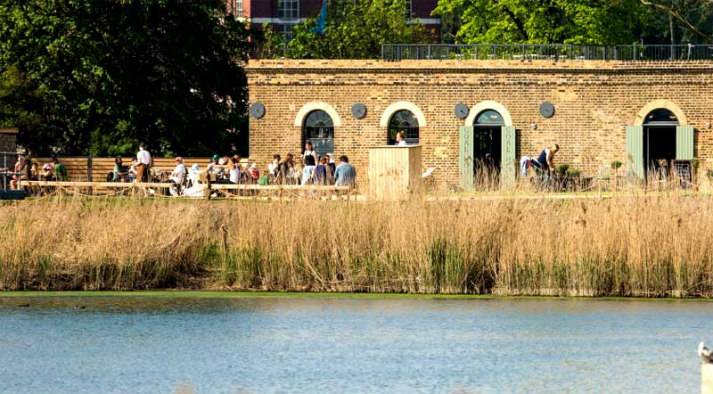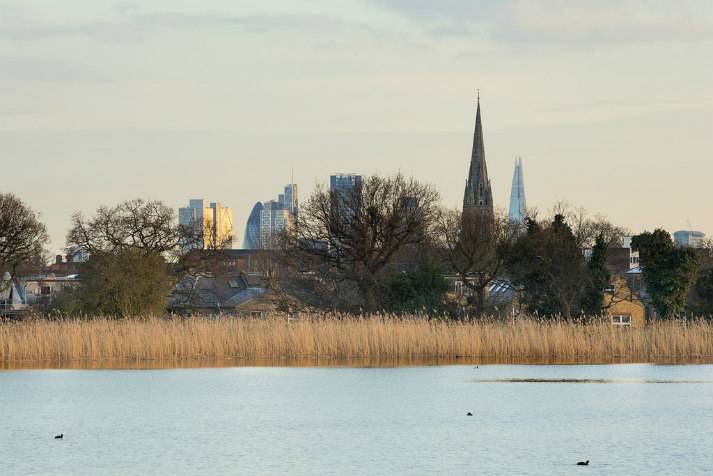 If the idea of reconnecting with nature has inspired you, do contact us. London Incognito can organise bespoke wilderness themed dinner, foraging lessons, screenings in unexpected places for your launch