02 May

Enjoy a private cruise on the canal

There is something magical about stepping on a boat. Take a cocktail party on the Thames, for example admiring London's iconic skyline, maybe even passing under Tower Bridge while sipping a cocktail… Wow effect guaranteed. But if you are looking for a more poetic evening still, a way to see a more secret side of the city, let us take you on an adventure along the London canals. Not only a gentle cruise: we can organise the perfect dinner, matched with exquisite wines, on a narrowboat.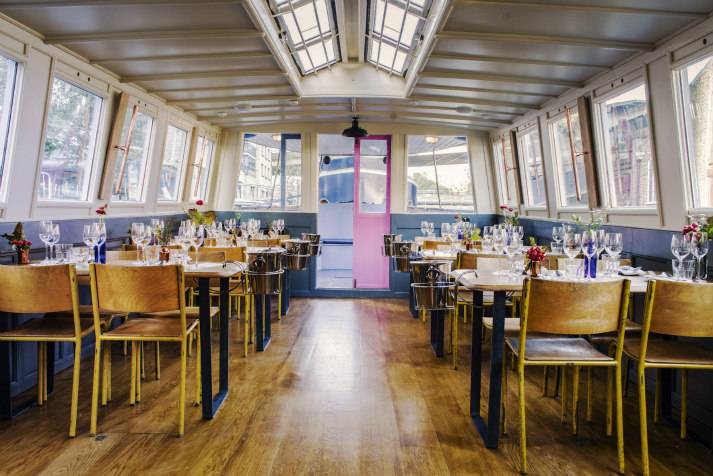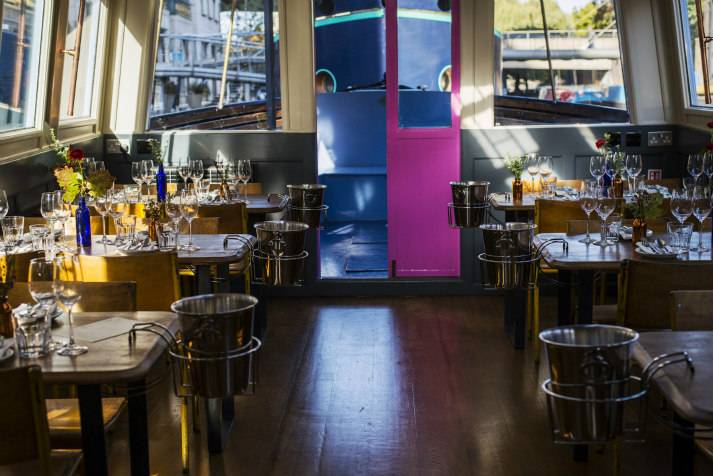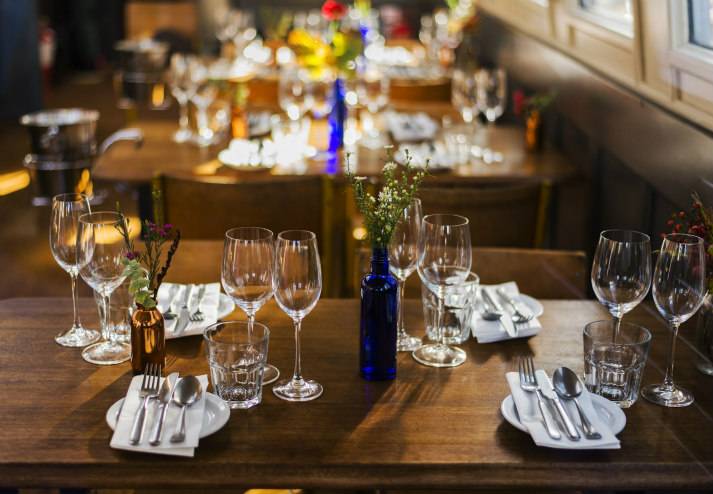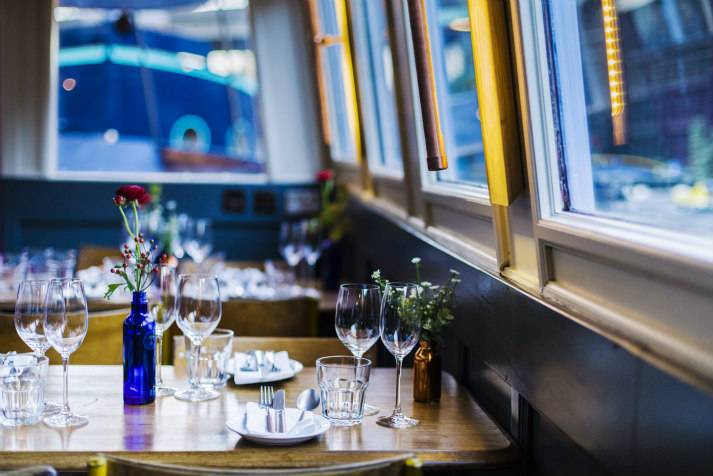 The evening starts in Paddington Central, along the peaceful waterway. Life here, has already slowed down. Floating homes with a little garden on their roofs, in the very heart of such a big city, always take you by surprise. Suddenly, you see it – The Prince Regent, recently refurbished and painted a lovely, glossy, shade of jewel blue. The interior has been refined to perfection. The first impression is a real sense of luxury – heavyweight cutlery, glistening glasses, a polished wooden floor, the second a warm, cosy feeling – a splash of pink, flowers on the tables, candles when dusk has settled down. For the coming few hours, you will forget you are on a floating restaurant. It will indeed, feel like a second home… complete with your own chef and sommelier. A very VIP experience indeed!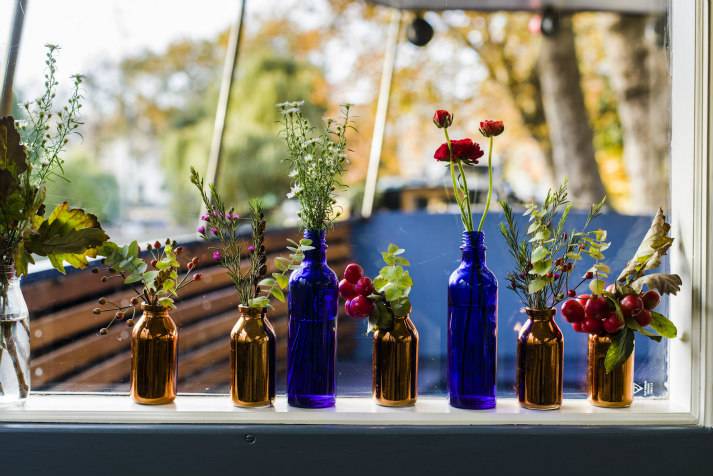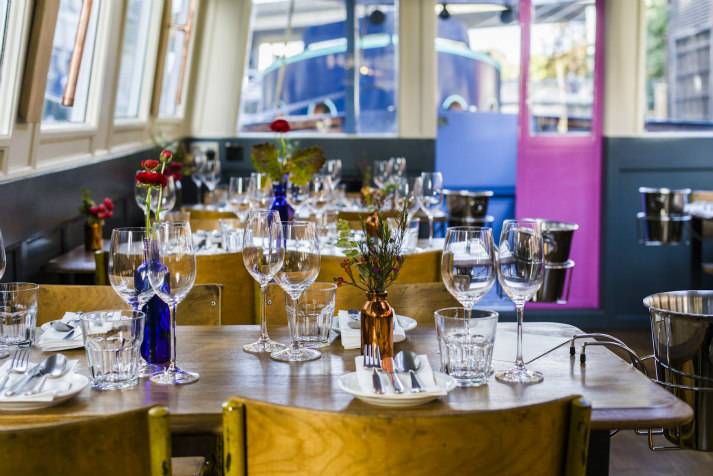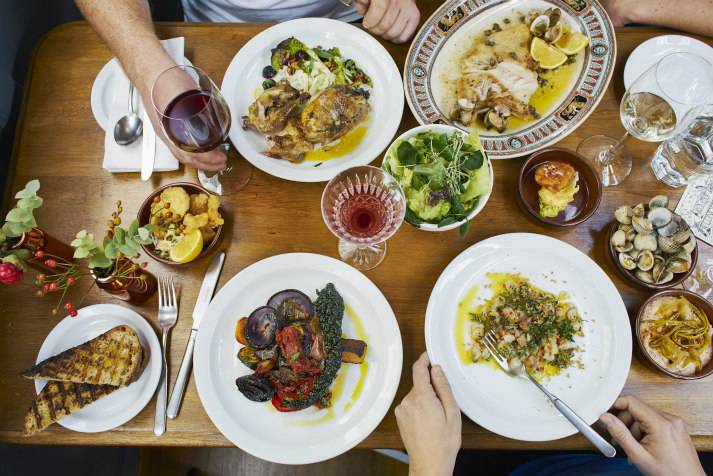 Behind this wonderful enterprise is a team of two, Harry and Leah, sister and brother who will charm you through the entire evening. Don't let the ever-so-tiny-kitchen deceive you. They have it all down to an art, the dishes flowing elegantly towards the tables, a culinary ballet meant to delight the foodie in you. Their passion, of course, is British sea food and game when it's in season. Think generous sharing platters, Carlingford rock oysters, cured trout with apple fennel and dill Salad, crab & langoustine bisque, butter poached Skate with wild garlic… Gorgeous presentation, theatrical even sometimes, and wonderful, gorgeous notes than linger on your tastebuds, it simply ticks all the boxes!
The menu and decoration of the tables can of course be bespoke, depending what your theme or event is.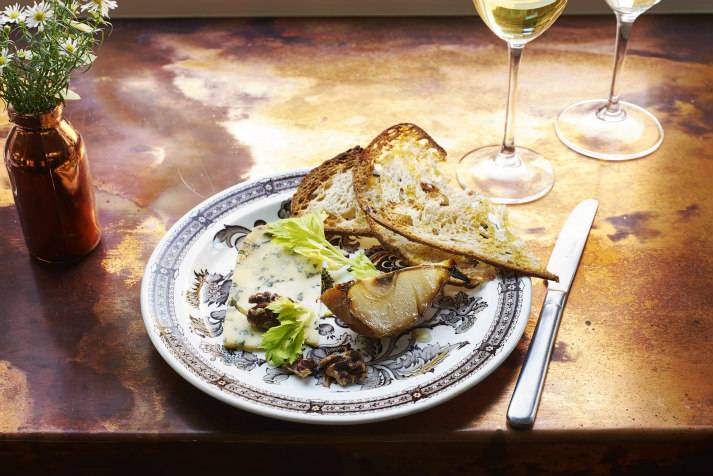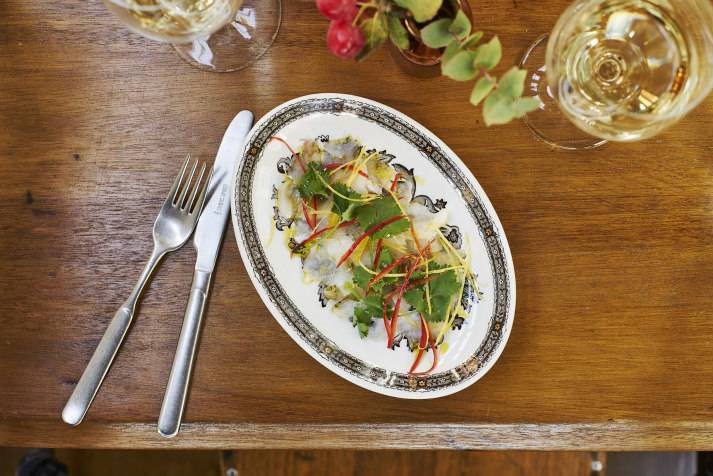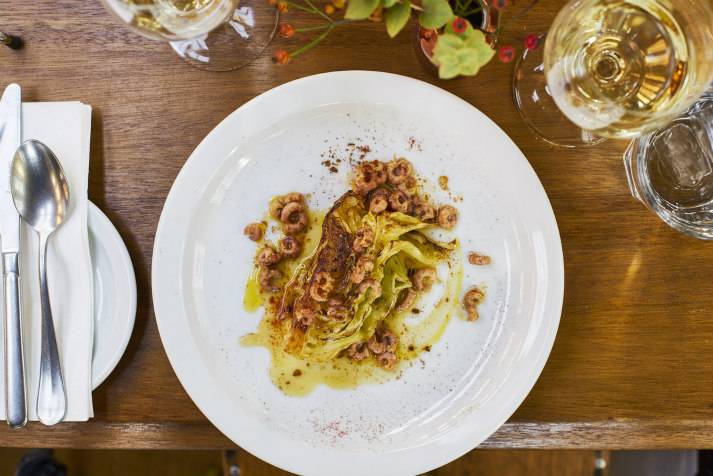 Wine too is a serious affair. Harry worked as a sommelier at Highgate Road's Bull & Last and the Pollen Street Social, to name a few. His drinks list, which favours independent vineyards and does list some real British gems, is daring and surprising. Put your trust in him: his wine pairing is a journey of its own… the dinner switches from savoury to dessert, don't forget to take in the views: Maida Vaile tunnel, London zoo, Little Venice, Primrose Hill, Camden Lock before going back to Paddington. You might even glimpse a few kayaks and paddle boarders along the way. Maybe it's the relaxing atmosphere, the glasses clinking or the wonderful dishes… the conversation simply weave together.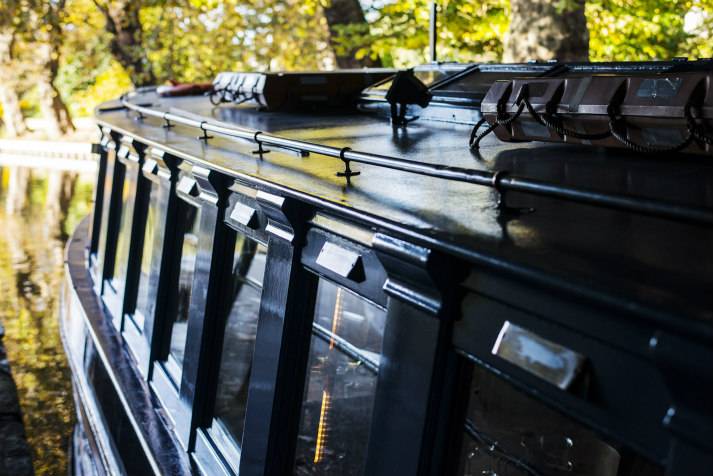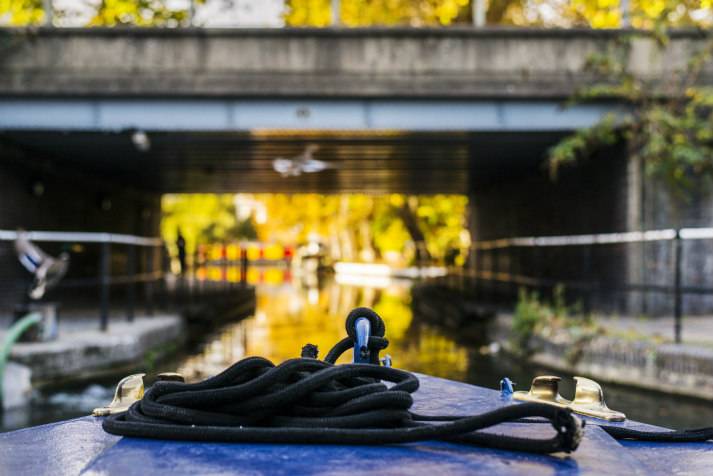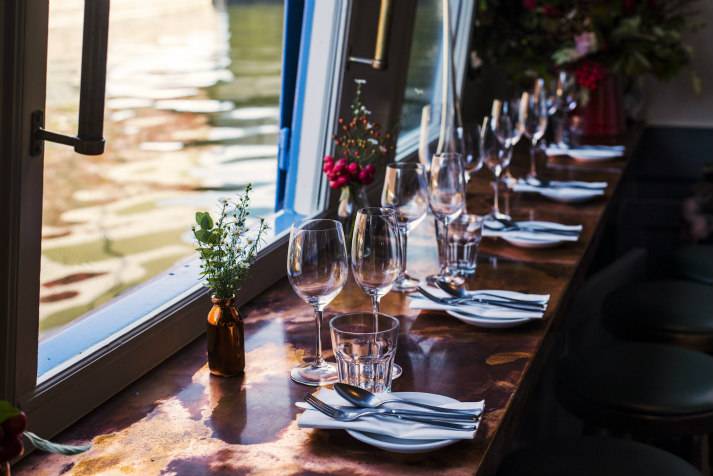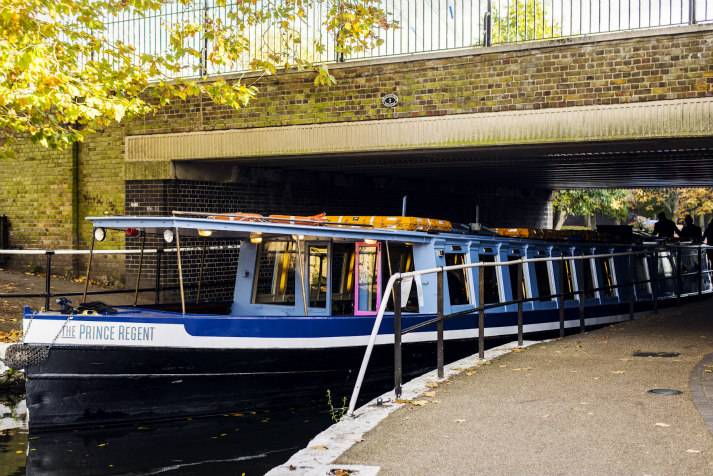 Let us know what kind of event you are planning. The dining room of the boat can accommodate up to 30 people for a sit-down meal, which would be spread over 8 tables of fours, fives and sixes. For a celebration (product launch, birthday, wedding…) you might prefer accommodating 22 people around one big table in the middle – quite an effect when you step on board. Should you prefer a drinks and canapés evening, the Prince Regent is licensed for 60 people standing.
Do not hesitate to contact us: London Incognito will take care of every single step of your event, leaving you with only one task: enjoying the evening and the networking.