06 Jul

Culinary team building: cook with your company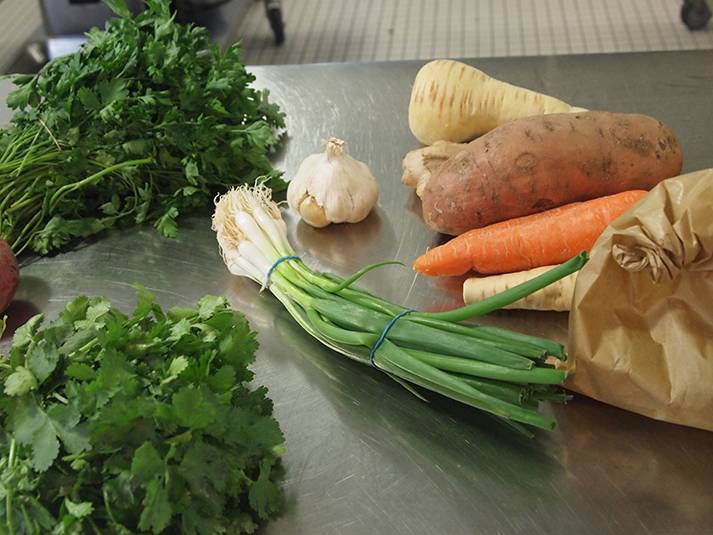 Give an other flavour to your corporate events thanks to this culinary team building in the heart of London!
Gather your co-workers around a competitive cooking workshop where the expert chefs will supervise.
Live this amazing experience by teams, head to the most beautiful London market with a cash budget, in search of the best ingredients for your menu, meet experts chefs and create your menu from scratch before tasting it all together!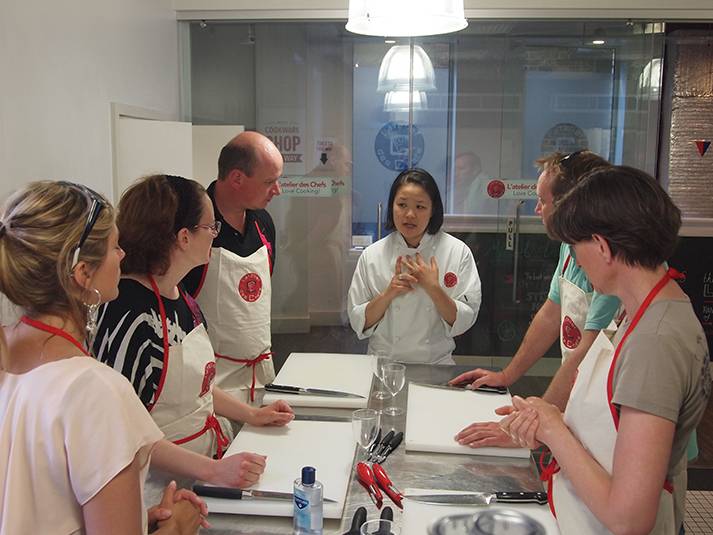 Example of timing:
11am: Welcome drink and meeting with chefs in order to think and to create your 3 courses menu, in teams. Only 2 ingredients will be compulsory to use. A fish for start for example and a meat for the main course. Be creative! Reveal the artist soul that lies dormant in your co-workers. Abstract, traditional or minimalist, each of the participant will be able to develop the culinary art as he wishes.
11.30am: Teams head to the most beautiful market in London where the shopping will have to be done, respecting a cash budget given. This will also be the occasion to discover London as the teams will have to make their way to the market, by foot and along the Thames.
12.45pm: Time to cook! An expert chef will supervise each team in order to give them advices and tips that everyone will be able to use back home when cooking… A real fun, friendly and festive moment!   Experts of the delicious and the beautiful, the chefs have the good taste to share their passion.
14.15pm:  Late lunch and tasting of the final menus. Each team will have to present its courses to the judges and points will be given according to different criterions (respect of the time and budget, originality, taste, presentation etc.)
4pm: End of the activity and prize giving
A zest of pleasure, a badle of good mood, a dose of savoir-faire, unlimited conviviality, attention, you are going to trigger the taste hysteria! Menu of the day: the inescapable recipe of a unique moment to savour by teams.
During this team building, here are what participants have decided to cook:
Team 1:
Prawns beignets with sweet sauce
Thai style beef and noodle salad
Dark chocolate-lime fondant with grand mariner cream
Team 2: 
Thai style prawns
Beef steak butter sauce "maître d'hôtel", mash 3 potatoes and grilled cherry tomatoes
Chocolate and strawberry crumble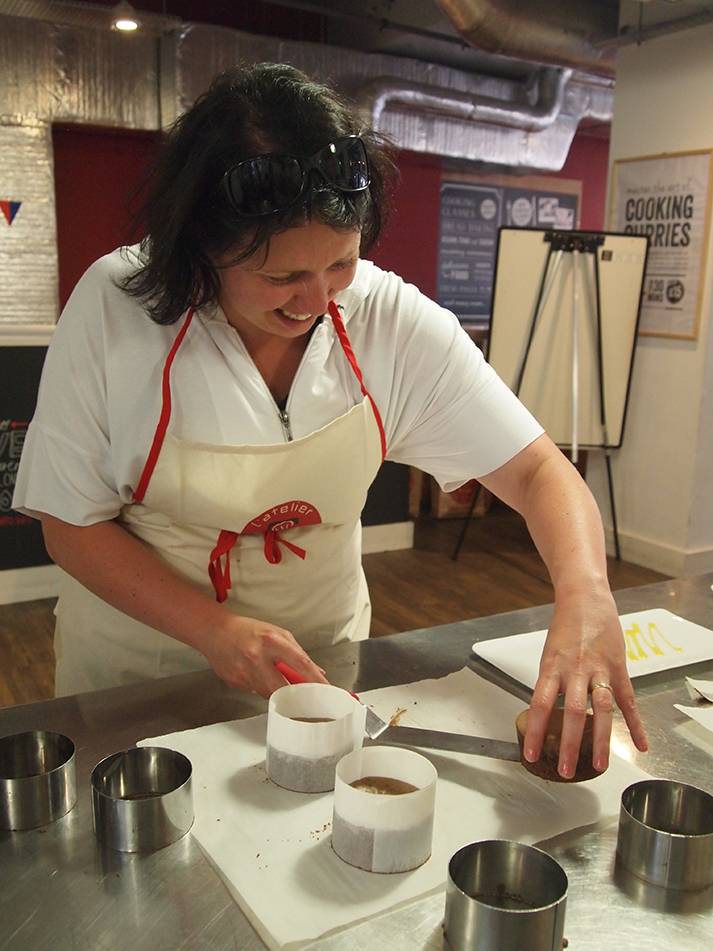 The recipes that look the most like the dishes you have created, will be send to you by email after the event.
Note that it exists a large range of options and possibilities regarding the activity. This one can also be done as a cooking class or a cooking class + light-quick lunch
Rush of adrenaline and greed assured!
Note that types of cuisines and menus are very varied. From Asian cuisine to afternoon tea via fresh pasta, pub food or spanish cuisine, you will definitely find what you are looking for!
And why not organising an English Christmas specialities cook & dine during Christmas time?